I hope you are just as excited as I am about this cock rate. I can tell you it will be fun for us both! I'm rubbing my pussy at the photo of your cock and I must say wow, you have me soaking wet. That rock hard cock would slide right in its tight, warm. wet walls and swallow it whole. I would love if you would pound my tight pussy down with that long stick. I would want you to be so rough and hurt me with that cock! The length of your cock is wayyy above the normal that I am used to seeing. That is a great thing. Your package really catches my attention! The head of your cock is also pretty arousing. I love when they are meaty just like yours. I can feel my pussy just aching for you to be inside of it right now. I hope you know that I would cover that cock in cum in no time! 😉 I may even slurp yours on out afterwards. 😉 I can only imagine how could both of our juices would taste together! 4/5
ash
---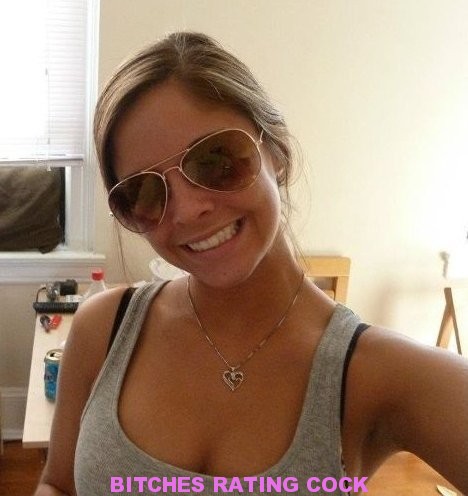 Alyssa's Cock Review:
Your dick looks to be super hard and ready for this tight clit. Your dick is so sexy, I would honestly want that dick to fill up each and every one of my holes. Even if we have to fuck all night long. It would be super sexy to see you fill each hole up with cum too. I love being full of cum especially when it is from very big dicks like yours. The things I would do with that dick is just so arousing. I get so horny just thinking about all of the slutty things I would do to it and you would love every bit of it. Everything about your dick drives me wild. Your dick is pretty long! It could be thicker but is still pretty thick to me. Your balls re really sexy too. I just want to bury my face in them! 😉 The head of your dick is just as arousing as the rest. It goes well with the rest and is meaty and yummy looking. I wouldn't mind tasting every bit of what I see right now. I'm craving every inch right now! You have a very sexy dick. Thanks for sharing! xo
4.5/5 rate
alyssa
---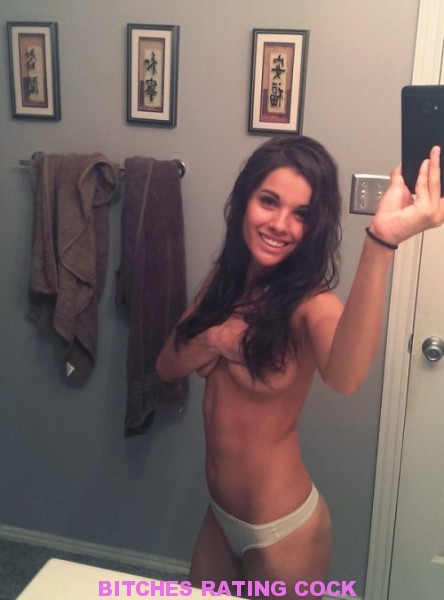 Olivia's Cock Review:
OMG! Gimme that sexy hunk of meat. I want it all to myself to play with and choke on! 😉 Hehehe… that bad boy looks like it would slide perfectly down my throat until I gag all over it.  It looks so good and I just want to make sure I taste every inch of it. What is not to like about your cock?! It is too sexy for words. I would fuck the hell out of it until you exploded everywhere, however you wanted. With a cock like that, I would do it all and do anything I can to please it.  The length of the shaft is super long and about average. The girth is fairly thick and I think that is so hot. The head of your cock is so round and puffy. I bet it is so much fun to lick and suck all over. Ahhhhhh! If only I could right now. I would love it! Wouldn't you? 😉 You really have a very sexy cock and I'm glad I could give you an honest cock rate. Your cock makes me horny as hell and wanting more! So hot. 4/5
Liv
---
>>>> SUBMIT YOUR DICK FOR 5 BITCHES TO REVIEW! <<<<
Keep It Private or Choose To Get Posted…
Email your Dick, Pussy, Girl, or Cumshot to Us!
---