Ashley's Cock Review:
Yummy can I have a lick? I must admit that you have a very appealing cock. Seeing you hold that thing, two handfulls at least, or one mouthful if it was up to me
I would love to crawl over to you as you sit on the couch and rub my face against those nice big balls. Coating them with my spit as i suckpe upon it. Kiss my way up your long shaft, smiling as you stroke it at the same time. Plenty of room for the both of us that's for sure. Circling that well defined ridge around that mushroom top hearing the *pop* as I take it into my mouth like a hungry little minx. Mmmm. But that's being very greedy of me.  You don't mind do you.  Teehee 4/5
ash
---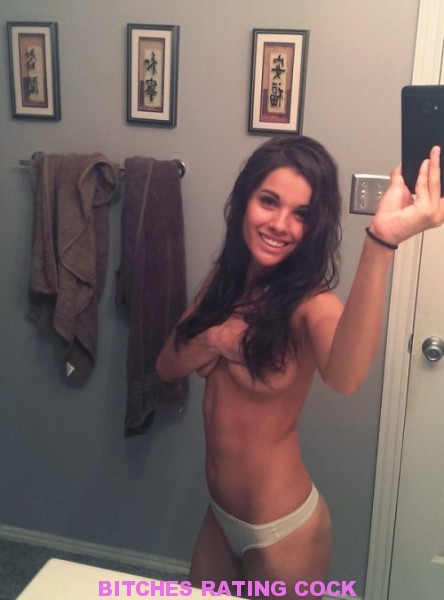 Olivia's Cock Review:
A dick after my heart.  Nothing turns me on more than a rock hard throbbing cock being pumped in my hand aa my head bobs up and down whorishly devourong the mushroom head. I would absolute start at the tip and kiss it. Giving it the respect it deserves before sucking on it.  Feeling it swell and grow in my mouth. I know you would love that. Probably almost as much as i do. Feeling my tongue paint your long hard cock, carefully making sure to trace that sensitive vein that runs along it. Going lower popping one manly ball into my mouth and then the other. Tasting your sweat and manhood. Teasingly licking between your balls and your ass.  Yours is the kind of cock i look for and similar to the one i fucked last time when i told my bf i was doing groceries. Well i did get a banana. 4/5
Liv
---
>>>> SUBMIT YOUR DICK FOR 5 BITCHES TO REVIEW! <<<<
Keep It Private or Choose To Get Posted…
Email your Dick, Pussy, Girl, or Cumshot to Us!
---