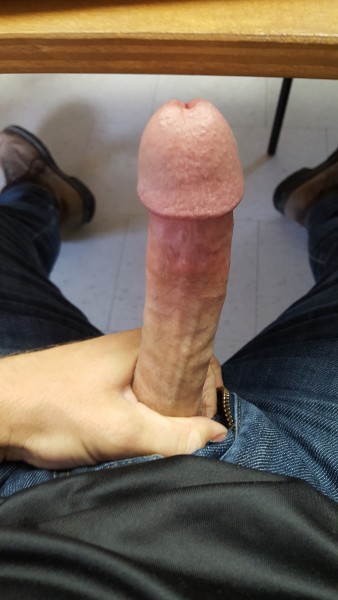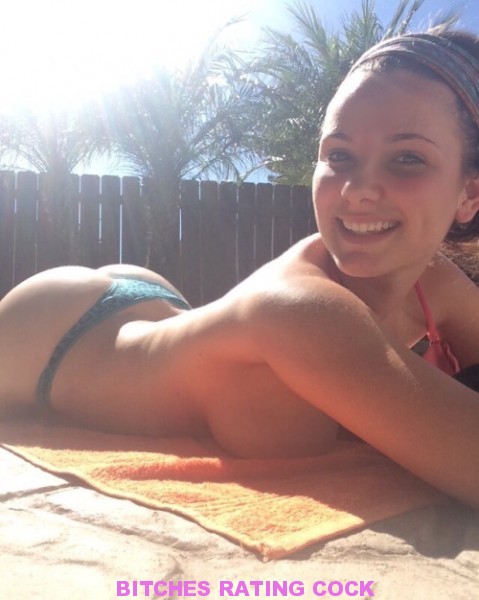 Ashley's Cock Review:
Yes, Sir, that is a monster cock you have there. I really like this photo. It is a great angle and I can see everything clearly. Are you presenting your cock to me to be rode? That is the first thing that comes to mind when I see this picture. Are you looking for someone to jump right on top. Your cock is literally sticking straight in the air. Like an arrow pointing to the sky or pointing to my pussy, I am not sure which. But the answer is "Yes". Yes I will jump on your cock. Fuck you know its big, I don't need to tell you again, really? I just want to tell you about all the things I would do to a hung cock like that. The grooves in your cock head are sexy. Your shaft is pretty thick. But what gets me is how long your cock is and then you have an amazing head too. It is a whole package thing with me and you clearly have the whole package going on with your cock. Can you send me your package as a belated X-mas gift? xxx 4/5
ash
---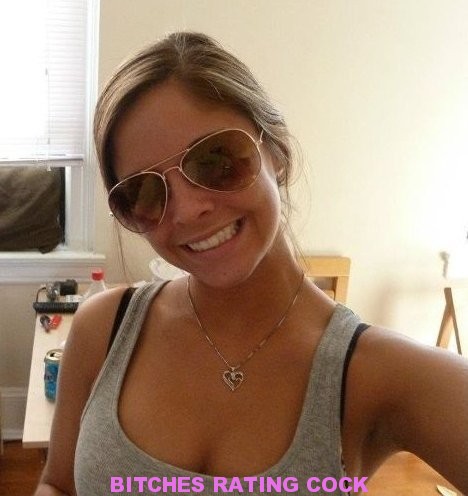 Alyssa's Cock Review:
You have a huge dick there. I normally start my cock ratings at the top but today I am starting at the bottom. Your shaft is really cum swollen, so thick, so big, so juicy, I can not stop staring at it. Why is my tongue still in my mouth and not on your balls already? Your picture has simply mesmerized me, this cock is gorgeous. Moving upwards, I am amazed. Your shaft is like a tree trunk. So straight, so sturdy, so hard just like a tree trunk's bark. I wonder how that rigid cock would feel plowing into my tight little… Your cock head is cute. Well it isn't exactly mushroom shaped like most cocks I see, nor does it come to a point or peak. Your cock head is just an extension of your super long cock, making it appear even longer! How blessed are you to have such an amazing cock! 4.5/5
alyssa
---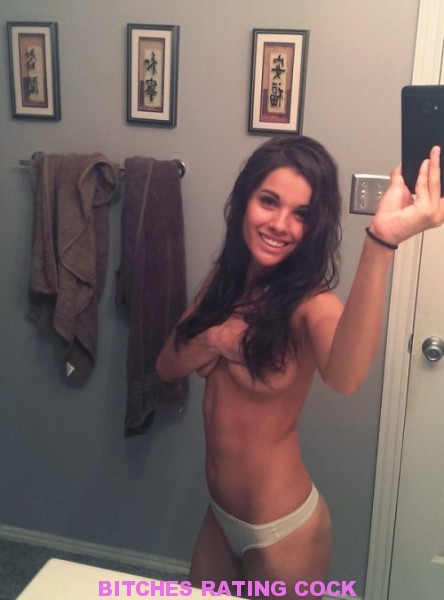 Olivia's Cock Review:
Okay looking at your cock I just got really hungry. It reminds me of a big piece of sausage that I would have for breakfast, but not just the normal sized pieces, this is a huge family sized piece of sausage that I could share but I don't want to share. Yes that is my sausage stick to savor and bite into when I am ready. Okay maybe you don't want me to really bite your cock but I would lick on it, suck on it, and gag on it okay?! It is a wonderful day that you decided to share this picture with me. You really do have a nice sausage stick, I mean you really do have a nice cock. Giving stars first for a nice cock head. Your cock head is good in size, meaning pretty thick, has a nice shape, and definitely isn't too small. Next I am giving you a million stars for your super straight, super hung, super thick shaft that you are trying to poke into me. Yes you have a stellar cock. Giving you 4.5/5 stars for your sausage stick!
Liv
---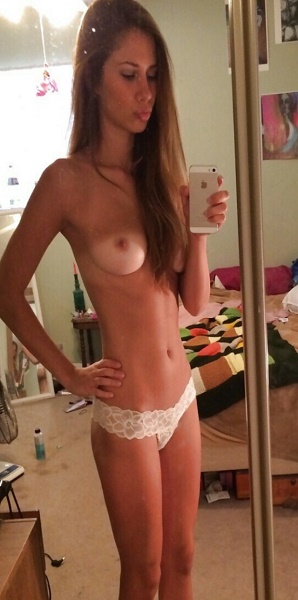 Katie's Cock Review:
Wow are you ready? Because I am ready. Yes you can fuck me right now with the super sexy, crazy long, fat big cock of yours. I want it deep inside me right now. I need to feel that cock. Yes, baby, you have an amazingly crazy sexy hot cock! I am a very tight girl. Do you think you can make that monster of a cock fit inside my tight little holes? Hmm what will you do to make sure it goes inside of me? Yes I need to feel you right now. Plow me with that drill of yours?! Wow, I feel your balls smack against my ass you plow into me.  Heheh. I feel my pussy stretch as you fight to get the last few inches inside of me. I hear a slight rip, oh that's it you just ripped me open with that monster! What do you say now? You put your thick cummy filled balls into my mouth, I can't complain that my pussy is sore. I swear I will feel you and your cock tomorrow you just fucked me so hard with that monster! 5/5
kate
---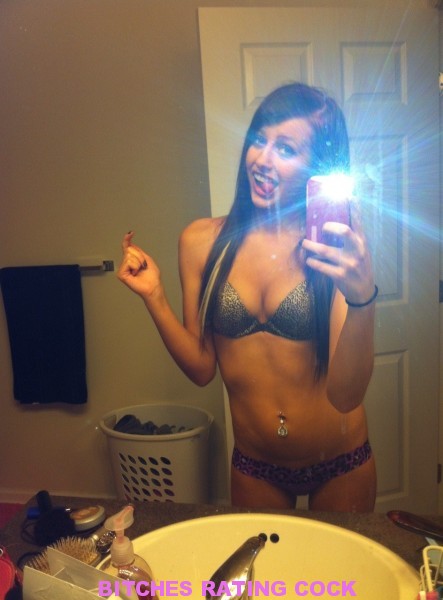 Kayla's Cock Review:
What are you waiting on with your hung rod and meaty little cock head? I am ready for it, I mean just looking at your picture, I can't help but to touch myself down there and get all wet. You have a fing sexy hot cock. A cock that was made for porn or made for fucking or made for fucking porn! Yes that is a cock to be proud of, a cock that I would show off if I were you. Starting off with the cock head. You have a nice suck-able lick-able cock head. Just round like a lollipop. I could suck on that lollipop for days! Moving along towards your shaft, I would not be able to fit all of that in my mouth. So it is no longer a lollipop, but your shaft is now a pole for me to hold onto when I am scared. It will protect me and I can hide behind it or you can smack evil doers with your shaft gung and they would all flee. Your cock is now a big piece of candy and your balls contain the cream, and I will suck on your balls until the cream explodes out. Sound like a good time? I rate your cock a 5/5
kay
---
>>>> SUBMIT YOUR DICK FOR 5 BITCHES TO REVIEW! <<<<
Keep It Private or Choose To Get Posted…
Email your Dick, Pussy, Girl, or Cumshot to Us!
---