Holy fuck Aaron!! Your cock is massive babe! From the tip to your balls its super thick…long…and looks rock hard. Just what I like 😉
i love the angle you took the pic at. It makes me feel like I'm on my hands and knees infront of you…just waiting and begging to suck your cock. And you look like you want it hehe. I dont like to brag but I've got to admit…thats one thingthing I rock at. I like to tease and take it slow at first…thethe build up is what its all about. Licking and kissing the tip…swirling my tongue and the head before taking your bulge into my mouth.
Mmm.
I start slowly…sucking up and down your shaft…shallow at first and eventually taking you deeper and deeper.
Your cock is thicker and longer than most but that's ok. Thats why I was blessed with the abilityto deep throat hehe.
3.5/5
ash
---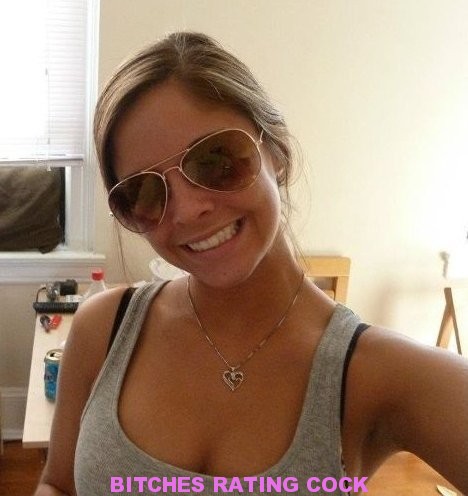 Alyssa's Cock Review:
Ooohhh la la. What do we have here? Looks like a nice thick…juicy cock for me to play with!!
The head of your dick is huge baby. Just looking at it makes me want to put my lips around it and suck until you blow your load. You've got a sexy mushroom head going on and I absolutely love it!!
Your shaft is thick…super thick…spread my pussy lips and make me stretch thick. You'll be hard pressed to find a woman who wouldn't drool over your dong. My pussy is tight baby…and your cock is thicker than average…mmm…you would feel so good!! Not only are you super thick…your cock is nice and long too. Almost too long but I'm up for the challenge 😉
Then there's those balls…mmm…mmmm…mmmm. You've got a sexy papair baby. Not only areare they shaved nice and smooth but they're also huge! I lovelove playing with them while I'm sucking cockcock…a little tug…a little lick…I'm wet just thinking about you!!
4.5/5
alyssa
---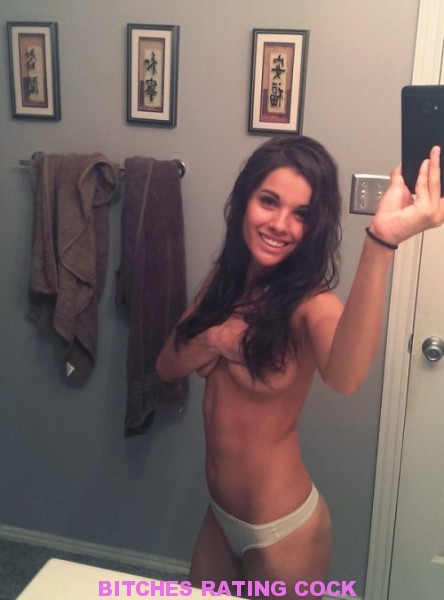 Olivia's Cock Review:
Yep…this is why I love my job. I get to stare at amazing cocks all day long and yours is definitely a keeper. You've got a rockin bod too baby…you're the total package!!
What would it take for me to get you this hard baby? A llittle dance? Maybe my big tits in your face? I want you hard cause I want to ride your cock till you explode!!
I'd love to tease the tip with my pussy lips…rubbing uo against you while sitting on your lap…rubbing my clit against your dick and making myself orgasm just by using your cock as a toy.
That's not all though…I want that beast inside me…as deep as I can pull you in. I want to feel my tight little cunt stretch around your thick shaft and feel your dick head pound inside me. I want to bounce up and down on your cock…feeling my pussy stretch each time I make my way down to your balls…until you explode deep inside me…filling me with that delicious juice and letting me feel you throb deep inside me.
4/5
Liv
---
>>>> SUBMIT YOUR DICK FOR 5 BITCHES TO REVIEW! <<<<
Keep It Private or Choose To Get Posted…
Email your Dick, Pussy, Girl, or Cumshot to Us!
---