Wesley…this pic is blowing my mind!! I can't tell if its the angle that makes your cock look so incredibly long…or if its just a fact that your dick is way above average in the length department. Either way…I want your cock baby!
The head is pretty relative to the rest of your cock and there's something about it that is driving me absolutely wild…I just can't put my finger on it.
Moving on down…that shaft is to die for. Its super long…super thick…and absolutely perfect for fucking and sucking. Your pic makes me think you're just waiting for me to walk in that room…strip naked and get on top. Or maybe that's just my mind going there because I really can't help it!! I want you inside me sooo badly!!
Your balls are shaved nice and smooth and I wouldn't gave it any other way…I absolutely LOVE it and those balls are perfect for me to suck on when I'm on my knees giving you head 😉
4/5
---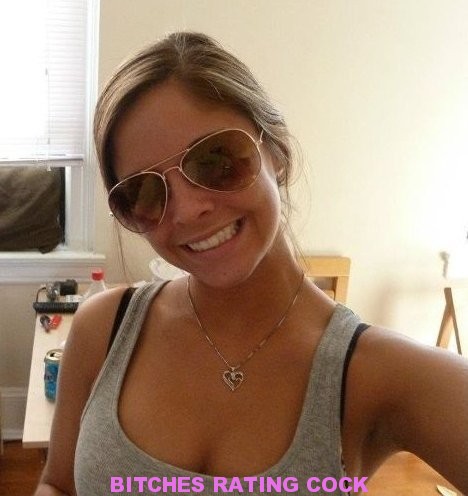 Alyssa's Cock Review:
Mmm…there's nothing I love more than a nice long dong…rock hard and ready to fuck. Except maybe adding in a nice pair of balls like you have baby. Yep. That would make me day 😉
Every now and then I see a cock that I just can't stop thithinking about and to be honest.. I've been sitsitting here now for awhile rubbing my clit and fingering myself at thw thought of your cock being inside me. I opened your file and saw your pic and right away…my pussy got wet and I got that horny feeling that just won't give up. That long shaft would fit perfectly in my pussy but I can't help but want it in my tight…round ass too. You have an amazing cock Wesley and mmm what I'd do to have your fuck me like a porn star…
Right down to your balls you're giving me chills. I love getting fucked and feeling a nice pair bouncing against my ass with each thrust. Yours are nice and smooth to…A+ material.
4.5/5
alyssa
---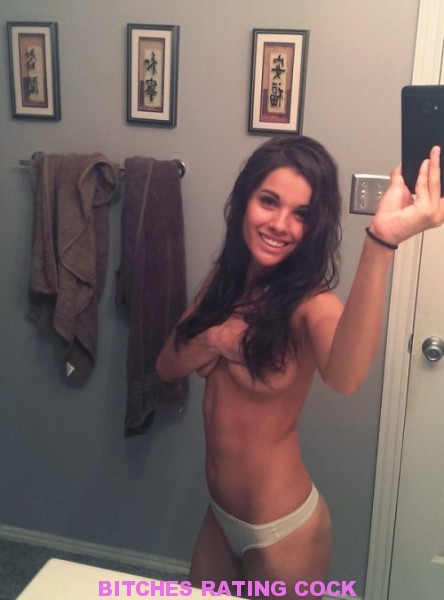 Olivia's Cock Review:
Oh…wow…I feel like my eyes are playing tricks on me. Your cock is totally perfect and so delicious. What I wouldn't give to suck you off then have you fuck me till you blow your load inside me.
My fave position is doggy style. I love getting on my knees and being told what to do. I love showing off my tight…pink little cunt and asshole and having them both fucked. Mmm baby…I want your cock!!
While you kneel behind me…getting a full view of my holes…youd use your hands to spread me open enough to fit your massive dick inside me. As you enter me…I want you to go slow…so I can feel my little cunt stretch around that thick shaft of yours.
With every thrust I want you to love the view…my lips stretching as your cocks forces its way inside…and pulls out…maybe you can smack my ass while you're at it??
Those perfect balls would feel amazing smacking against my clit every time you ram that monster deedeep inside me…picking up the pace until you finally nut and fill me up.
4/5
Liv
---
>>>> SUBMIT YOUR DICK FOR 5 BITCHES TO REVIEW! <<<<
Keep It Private or Choose To Get Posted…
Email your Dick, Pussy, Girl, or Cumshot to Us!
---