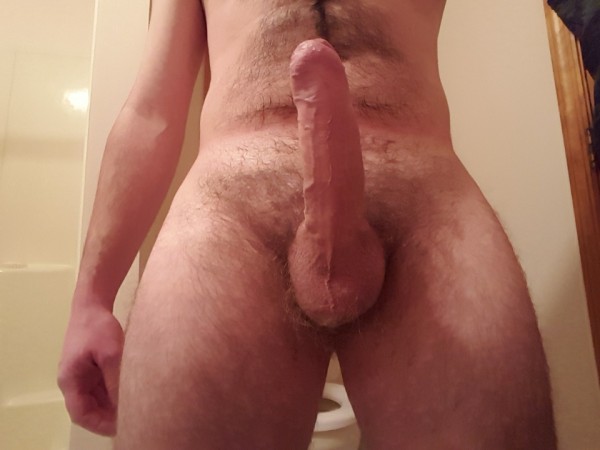 Alyssa's Cock Review:
Hey Jay!! Wow! Let's start by saying what a lush dick you have! You look very very yummy! And very big!! I could play with that dick all day in every one of my little holes! You are getting me hungry and horny how are you doing this?! Hehe! I love how your pubes arn't manic but arn't too short either,do you trim or is that natural? It looks natural!! Either way it's working for you! The girth on your giant cock excites me! I bet you make all the girls cream when you get to work with that monster dick! I'm jealous! I want some of that! So big and thick mmmm you could send my pussy crazy I just know you could! You have all the right equipment! Mmm seeing your veins pulsate get's me so hot!!! I want to get you all the way down my throat and then my pussy!! Your balls look so tight like they need help draining! I wouldn't mind being the one to help! I'd completely empty those balls!!! Your dick pic has actually sent me on a mega horn! Can I stick you in my wank bank? You look like you have a lush hot body to go with that dick too, a full package maybe?!!!  Hehe! I don't usually dish out many 5/5 a perfect prick is hard to come across but I think I've found one with you! Amazing size, looks yummy and very neat and tidy, full house! 5/5 babe! Go you! Sexy shlong! Xxxx
lys
---
5 COLLEGE GIRLS GIVING HONEST OPINIONS YOUR DICK!
GIRLS GIVING HONEST OPINIONS YOUR DICK!
5 COLLEGE GIRLS GIVING HONEST OPINIONS YOUR DICK!