Wow…. wow. wow. wow! This cock is very long Nigel! Crazy long! So I'll be honest first off, I mean it's a very sexy cock, but I have to say I'm a little concerned about it's overall length. As you can tell for my picture, I'm not a voluptuous girl, I'm a petite girl with a very small frame. My vagina tends to be a bit more "shallow" in depth than your average woman's body. Sooo, with that said, I'm highly doubting I could take your entire cock inside of me. Now I'm sure many men dream of having that issue, and think that's "amazing", but for me, and I would assume many women, being restricted in the depth the dick can go is kinda a bummer. I looooove hardcore sex. I love to be pounded, feeling a man crash into my body, his balls swinging up and smacking me, being able to sit completely down on a raging cock, and taking a wild ride…. So this rate is focused more on me, because I don't think I can take you all in, but I think you may be fucking perfect for your typical woman! Your dick is gorgeous, and I would definitely love to get fucked by you, and see just how much I can suck of you, but we will just have to be careful! 😉 Not my favorite type, but still a 3.5 out of 5 for me…. 😉

kendra
---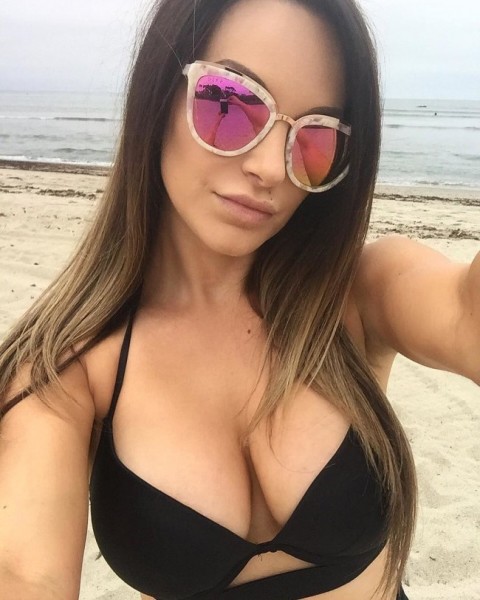 Tiffany's Cock Review:
Oh my fucking God!! It's not often I am so taken aback by a cock, but this is a whole new level of cock. Really this thing is ridiculous! I have no idea if you could even fit this in me!! But I suppose we should start the actual review. First of all I absolutely love an huge cock, it just provides all this extra satisfaction, but I'm not sure if you really need extra texture. You have a few nice veins, but more importantly you are razor straight!  Honest to God, I'm not sure I've ever seen a dick as straight as yours. They are too sharp to be curves. I love a cock that is perfectly straight, I just know you could hit all my spots! If I have one complaint though it would be that from these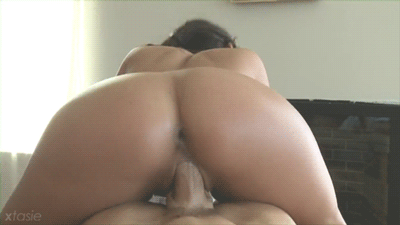 photos it looks like you are too big. I mean, sure, you look fantastic, but logistically that thing would be hard to work with. I'm not even sure if I could take your girth let alone your length. For my size I think I can take quite a bit of dick, but I definitely think I'd struggle with yours. I'd have to go on top. I wouldn't let you try to fuck me, I don't trust not to trust too hard and bruise my kidney or something. Really you need to be careful with that monster thing it could cause some damage. I'd have to go on top, I'd ride you in reverse cowgirl. You'd have your knees up so I can use them to lower my slick wet pussy onto that big throbbing cock of yours. From that angle you'd be able to see my shaved lips struggling around your girth, straining to take in that enormous beast. You'd be able to feel my little cunt squeezing your shaft so tightly as I keep lowering, trying to squeeze in every inch. Finally, when I couldn't possibly lower myself any more I'd slowly start to bounce on you. All the pressure of you girth, and with your crooked, curved cock hitting my G-spot I'd be cumming in no time, and the contractions of my pussy would be too much for you, you'd explode into me, filling me to the brim with your warm, milky cum..
Shit I got so distracted. Your cock just has that effect on me. 4.5/5
'tif
---
Bella's Cock Review:
That sure is one rock hard, excited pecker! Wonder what you were thinkin' about to get it so unbelievably hard. You're all like, "Look Ma! No hands!" 😉 Ok, so starting from the top, I'd say that you have a modest sized head… I mean its definitely therrrree… But it's nothing that has me in awe. In the second picture though, that head looks a biiiit juicier… the ridge between your head and your shaft is more pronounced, and it looks thicker. Moving on to the shaft… I gotta say that you have a nice overall shape… Your cock looks really good when its hard as fuck… Showing off those sexy veins… curving a bit up and a bit to the right. It's really cute… And I sure do love a straight on cocks cause they make things a bit funner to ride 😉 While your cock is on the thicker side… Your cock is allsoo on the lonnng side which is what I'm really looking for in a Grade A cock. Honestly, the longer the better and the wetter I get… That huge cock gives King Dong status, you are a lean and mean fucking machine… At least I could help turn you into one 😉 You have some hot veins and plump balls that spice things up for me… I would try this cock out shamelessly (if you'd let me, that is….)  😉
With this cock I'd wanna make sure that every inch of it gets in me… So I'd love to take this cock with my legs on your shoulders with kama sutra's shoulder holder… You down? Imagine: There I am. I'm on the bed in a black lace negligee and tight black booty shorts. My hair is all done in brown curls and I have done my smoky eye for you… Why you ask? Because its almost Summer and I'm feeling very festive 😉 I beckon you to come over, confident that my sexy body will get that cock rock hard, as hard as this picture of it that I'm looking at now. You come over me, you have sexy briefs on and I can see your bulge as you lower yourself on top of me slowly, staring at my hot breasts with their nipples pressed up against the lace fabric, getting hard at the situation. I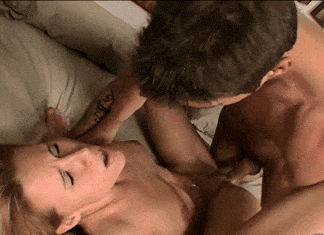 feel the tension between us when you lay down on top of me, slide your hand up my stomach then down my boyshorts and begin to rub around my clit, my legs shaking underneath you begging you to touch it… After a couple more minutes of unbearable desire, rubbing your hand with my pussy, you begin to rub my pussy then start fingering me…. You don't need to do much… I'm wet as a fucking jellyfish. I also don't need to do much since watching me writhe under you has gotten you so hot and hard, juice dripping out your head, cock looking like its in the Olympics.. You take your hand out of my shorts and I lie back with my pillow under my head and you start pulling my panties down over my thighs then direct my legs straight into the air. You kneel in front of me, grip my legs and put them over your shoulders, hard, cause you can't wait to get inside my pussy… my fragrance all over your hands has sparked your animal instincts to finish the job… You lean forward and fucking enter me, stuffing your whole cock inside me because you know I like to take it all.. I'm your princess tonight, you wanna treat me right and get me off with that lean fuck machine of yours…You love the feeling of entering my pussy straight on and the feel of it squeezing your cock as you enter just a little further each time. You like feeling my shoulders on your legs, you look down and see my pretty pussy all wet, getting off on your dick and my sexy tits bouncing up and down as you fuck me. You rock your cock into me side-to-side and up-and-down motion to bring the head… that straight cock instantly touching my pussy walls bringing me to ecstasy.. loving the feel of your prick poking me madly…. You notice my nearing orgasm… I'm about to cum all over that cock… That cock that I thought was too long is suddenly fucking working my pussy soo fucking good.. I'm wet everywhere,  moaning, moaning your name out.. I'm telling you I'm gonna cum.. You want me to cum.. That was your plan all along… That Bella cums on your cock. You are so passionate for me, you start kissing my feet, thrusting into me harder and faster, I'm breathing heavily, yelling don't stop don't stop… In a second, I fucking cum all over that fuck machine dick… I would say this cock is worth this fuck… My tip for your cock hun : wanna make someone like me cum, show them you're not afraid to get it in all the way 😉 oh.. and to make it hot and sexy on the way doesn't hurt either! 4/5
bell
---
5 COLLEGE GIRLS GIVING HONEST OPINIONS YOUR DICK!
GIRLS GIVING HONEST OPINIONS YOUR DICK!
5 COLLEGE GIRLS GIVING HONEST OPINIONS YOUR DICK!