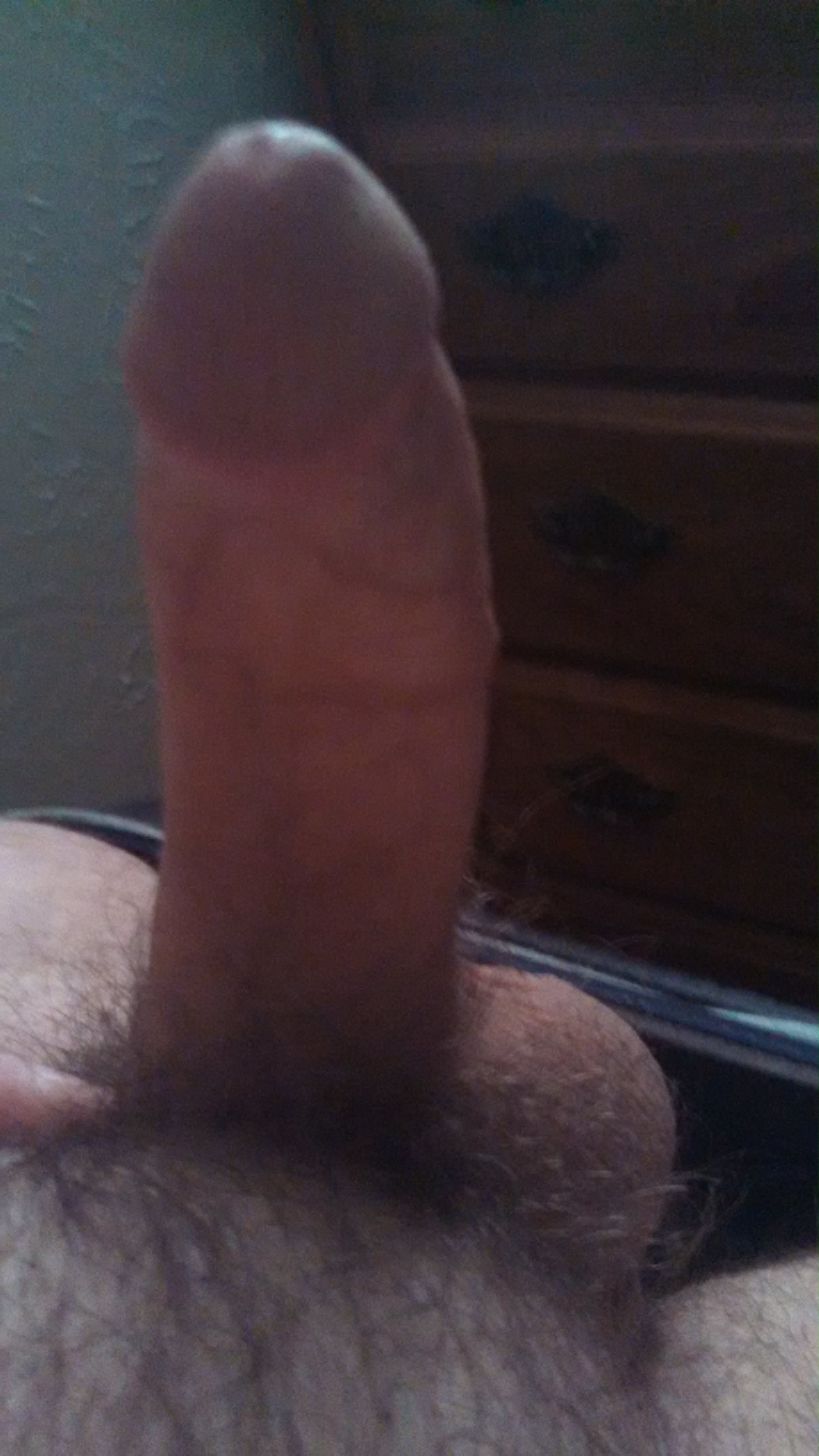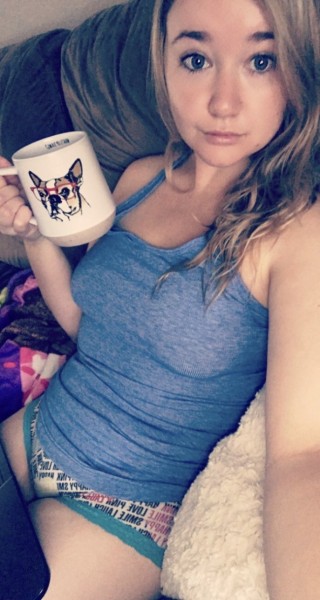 Kendra's Cock Review:
That's a cock that will fill me up! I am getting wet just thinking about! Just looking at that perfect length is making me so hot that my pants might catch on fire! I want to run my tongue up that tight skin on the underside of your head so badly that I can taste it.  What an intricate pattern to follow! I would lick up one fold, then back down the other just before swallowing the whole head of your cock inside my mouth. I want to make sure that your cock is bulging and throbbing and begging for more before I allow you to move southward with that mega long and perfectly thick cock. When I run my soft, wet lips tightly up and down the shaft of your cock, I notice substantial girth, and wonder what positions I might able to best feel that pulsing length and width from? I consider several as I continue to slide up, and down, and up, and down…and just when I hear your moaning turn slightly strained- STOP! I'll look out at you from under my unbelievably long eyelashes, and slowly rise back up to be face to face with you. I shift you forward, so that your kneeling in my front of me, and I think maybe that you think I am going to wrap my leg around your face and shove your mouth into my pussy, but nope…no need for that. Your dick already has me so hot and wet that I don't plan to waste any more time. I turn, with my ass to you, just for a second, before sliding one leg between your knees, and extend the other out straight, beside your waste. You slap my ass (hard) with both hands as I reach back to feel your long, throbbing cock, and guide it into my dripping wet tunnel of warm, soft bliss. We both moan as your cock crosses the threshold- mine from slight shock, and yours from utter ecstasy.

Maybe your dick is rounder than I thought? I can feel it way deep inside of me. It feels SO good, baby. You start with slow thrusts, mostly because you are already about to blow your wad, and I pick up the pace with you, grinding against you with my hips. When I hear the tone again change in your moaning, I take your hand, and place two fingers, ever so slightly, on my clit. I guide you with my own hand as you rub vigorous circles until we are both about to explode…..and then, we do. In perfect time. Quite possibly one of the best orgasms I've ever had! I felt all of your length, all of your width, and even had some fun with your fingers….. 3.5/5
kendra
---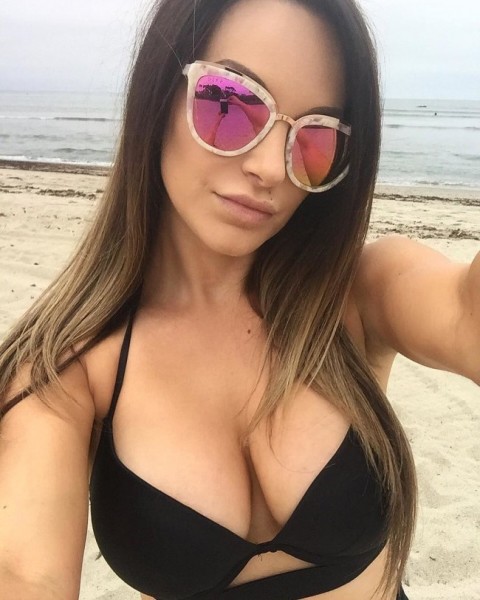 Tiffany's Cock Review:
That's a dick that I'm going to need hard and fast. Fuck the foreplay. Put your dick inside me NOW! I grab the back of your neck as I shove my lips to yours, desperately sliding my tongue in your mouth. I can feel your dick getting harder at that spot where my hips meet yours. It's bulging against me, baby. I hastily unbutton and unzip your pants so that I can wrap my hand around your gorgeous cock. I want to stroke it a few times while I'm still passionately raping your mouth with my tongue. As I stroke your ever hardening cock, I can already feel slippery wetness seeping out the tip, making my strokes even more delicious as I rub up and down.
Finally, you've had enough, and take the offensive. Pushing me back hard until I hit the wall, you rip off my tank top and shove down my pants, not even taking the time to make sure they're all the way off. With one pant leg still at my ankle, you spin me backward, and thrust down on the back of my neck until I am perfectly position with my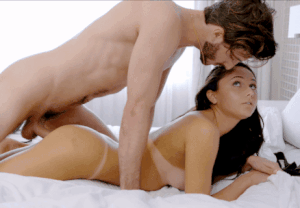 ass in the air, primed and ready for your heated entry. I feel the head of your cock as it shoves into me, and I feel my pussy tighten around it with pleasure. I feel myself get tighter and tighter as you thrust in and out, feeling the shaft of your long, round cock as it rubs against my soft, wetness that's inside of me, and I feel the head of your dick as it rubs my sweet spot on it's delicious ride, in and out- never staying long enough to send me over the edge, but lingering just long enough to drive me crazy. I can feel the smoothness of your luscious shaft sliding in and out as your balls smack up against me. From your vantage point behind me, you watch as your cock slides in and out, making you crazy with the desire to cum so hard that I feel it in the back of my throat….but you hold out. You're balls continue to smack squarely on my clit, and combined with the in and out massage of my sweet spot, is driving me to the brink of insanity. You keep holding out. Am I going to have to order you to cum? I can handle that. As I feel myself climb higher and higher, ever so close to the edge, I reach to grab your balls, and ever so slightly, rub that spot just after your ballsack, and just before your asshole, and I hear your groan turn to a growl. "Cum!" I scream. And you do. While I feel myself spiraling into oblivion in what gives me weak knees and a light head, I feel you collapse forward onto me and grab around my perfectly toned waste and hips. I reach back to massage and slap your ass cheeks, just a tad, and you sink to the ground. I sink with you. We both lay in exhausted bliss for minutes on end. I light a cigarette, and thank you for your exceptional performance . 4/5
'tif
---
Bella's Cock Review:
As a proper southern belle, I'm going to fight the urge to say what I really think when I look at your fantastic cock, and simply fill you in on what bedroom shenanigans I see in our very near future. That okay with you, sweat pea?
Honey, your dick has me so hot and bothered that I can hardly write. While I usually require dinner and a movie before even offerin up any consideration to such an act, I think that might just be wastin time in your case. I would like to kiss ya for a bit before I really give totally in, though, if that's alright? I like thinkin about runnin my tongue all around your mouth, and kissin all down your neck, chest, and happy trail. I also like thinkin I would slowly kiss up the insides of your thighs, workin my way slowly up to your balls, where I might nibble just the teensiest bit between licks, u til I finally reach the base of your fabulous dick. I wanna see your face now, so I look up at you to see if I'm doin alright, and notice your eyes rolled back in your head. When my wet tongue touches the base of your dick, I hear a sliver of breath escape your lips. It turns into a full moan of pleasure as I run my tongue up your long shaft, just before wrapping my soft, wet lips around the tip. I enjoy this. Up, and down, while wrapping my lips tighter and tighter, and up and down. I can feel the head of your dick hitting that spot in the back of my throat that says "now hold up here, missy. You're gonna go all gag and shit in the man," but I'm so into it that I push all of my limits. I can also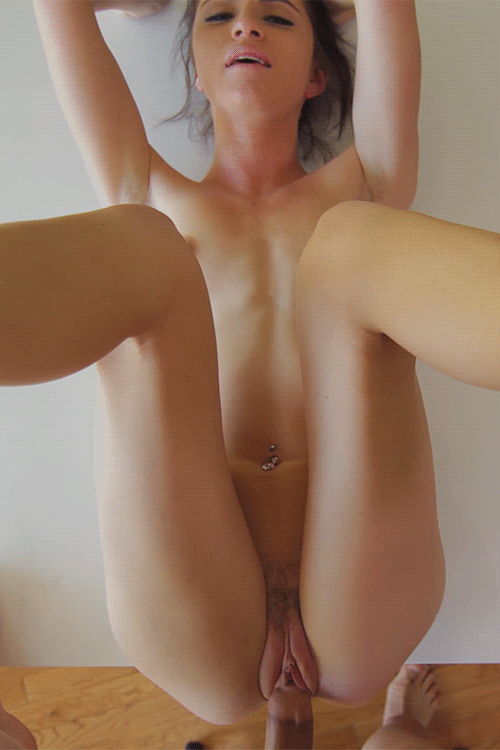 feel your girth stretching the corners of my mouth, but I like the small sliver of pain. That's probably my dirty little, southern belle, bedroom secret, sweetie pie. I like it to hurt just a wee bit.
I can feel your dick getting harder and harder, throbbing, and begging, all while your balls get tighter and tighter. I think I might let you experience my complete and total sweetness now. As I lay back, you follow and climb on top of me. I'm thinkin that you think I'm a dud, and your gonna give it the good ole missionary thrust, but you surprise me and throw my heels up and onto your shoulders!
This excited me even more! This will give you the deepest penetration, allowing me to feel all of your stellar length! Now I surprise you by wrapping my ankles around your neck. This southern girl is super flexible! I am dripping wet now and I wrap my hand around your cock and guide it into me. We both moan with sheer delight. You start slowly, allowing me to adjust, and match time with my hips as we fall into a rhythm, grinding against each other. You dip your face low and kiss me hard and deep, all while keeping our rhythm with your thrusts. After a long, hot kiss, you lean back onto your haunches so that you can watch, as your dick thrusts in and out, and in and out. I can feel myself starting to get tighter with pre-orgasmic spasm. I grab your hips and thrust them into me, harder, and harder. You understand my unspoken urgency, and ever so lightly, begin to rub my swollen clit with your thumb. This sends me spiraling over the edge, into complete orgasmic heaven, but you hold out. I want you to cum on me, not in me, and I tell you this. As you continue to pound in and out of my now orgasmically tight puss, I hear your breathing catch. You pull out, and blow a wad so hard and full on my flat, sexy stomach that it drips and rolls off of my sides. Then you collapse beside me into contended bliss. 3.5/5
bell
---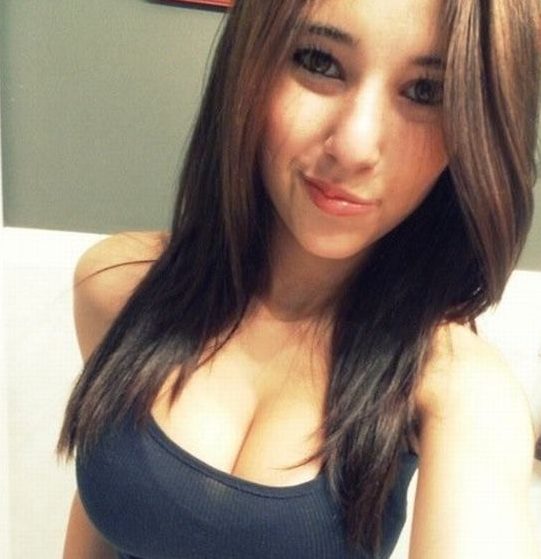 Mila's Cock Review:
Your cock looks like it was custom made for ass sex! I love ass sex, and I especially love a dick that is custom made for that! Let's not waste time, man. I'm hot, wet, and ready to get started!
First things first…is your long, round dick hard? It will be because I'm going to slide my soft, wet tongue up and down it a few teasing times, and then maybe my hand after I leave a streak of wetness with my tongue. Do you like a good hand job, Aaron? My hand gets tighter and tighter as your juices begin to flow out the tip of your cock, giving me more and more slickness to use as I squeeze up and down, harder and harder.  I feel your dick begin to grow, and I kneel in front of you. I look up at your wide eyes just before wrapping my lips around your throbbing cock. I can taste the salty tinge from your pre-cum leakage. I slide my tongue up and down your shaft while wrapping my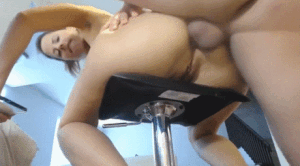 lips around, from head to base, and back up again, until you can't stand any more and you grab my hair to pull me off my knees. "I want you to put it in my ass," baby, I tell you, and you oblige, but your creative.
None of this doggy style/other hole horseshit for you! You sit back onto a stool, and pull me back onto your lap. I like this because it gives me control, and I'm a little girl, so while I'm goin a little out of my comfort zone here, it's within my hands to stop or go. I slide down onto your throbbing hard on, asshole made slick by my wetness and yours, as you slide your dick slowly inside. We stay like this, with me sliding up and down on your pulsing cock, until you beg and cry to cum. I pull your hand around to rub at my special place, and our thrusts become more and more urgent. I don't even notice that your dick is in the wrong hole any more. It's just a source of ecstatic pleasure. We ride like this until we both see stars, you thrusting with all you've got, and me moving your hand ever so perfectly around and around. And then it happens. We explode…….
Whew. I fall back into your chest. Good thing there's a wall behind you! We might have both landed in the floor!!! 4/5
mila
---
5 COLLEGE GIRLS GIVING HONEST OPINIONS YOUR DICK!
GIRLS GIVING HONEST OPINIONS YOUR DICK!
5 COLLEGE GIRLS GIVING HONEST OPINIONS YOUR DICK!