All it took was one glance, and I already had all the information that I need. This cock is a good ole Big Cock. Your penis head has an bigger than normal pinky conedome which is nicely defined and even-sized with the rest of your cock. Your dong has an slightly larger than average length and a pretty welcoming girth as well. Now let me clarify, that although this cock does not have any characteristic that is very unique when it comes to cocks, sometimes that is exactly what a girl needs. You know that not all girls love monster cocks, right? In fact, you have exactly enough to please annny sexy lady, including this one right here 😉 Your cock is exactly the right length to get deep down in me from any position. I like it when a man can go balls deep with his prick without me going into convulsion! This is the perfect cock for that. I can hop on top of that sexy Johnson and bounce on it for hours with my eyes closed, just feeling that stiff hard dick deep deep in my tight pussy. I can ride it, up and down, nice and slowly, and moan when I feel that penis head pop into my open slit. In and out, teasing me until I can't take anymore… Then I would need you to take things into your own hands and fuck the shit out of me… Just because your cock is average, does not mean it can't fuck me royally… Although it's not as girthy as I like my cocks to be, you do get points for having a very attractive, fresh looking cock. It turns me on because it's so easy to look at. I do see some vein action going on, but they could have been showcased better in more pictures. Also, tidy it up down there please! Overall, nice looking cock! 4/5
ash
---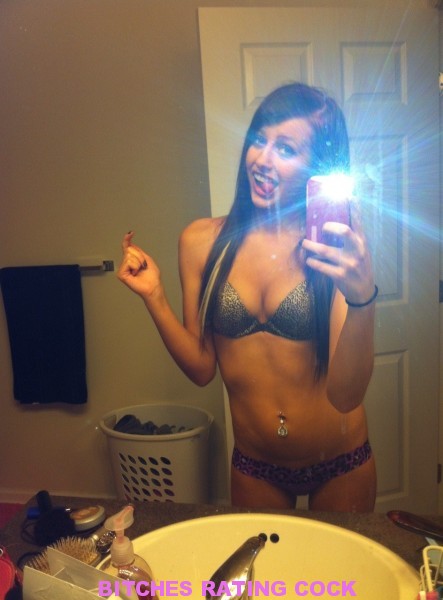 Kayla's Cock Review:
I'm not sure how to begin this review. Yo me it's just a regular average everyday cock. Not that this is a bad thing, it's just nothing out of the ordinary. Firstly your dick head is pretty nice. It's not too big, not too small. Just average. It's not super defined nor is it subtle. It's definitely there, but that's pretty much is. It does have a deep rim on it, which is nice. In fact the rim on your dickhead is the best feature of your cock as a whole. You shaft isn't very long nor does it have much girth. This isn't really a bad thing. I have a very tight pussy and for me an average sized cock is perfect because it means lots of fun with no pain. That being said, I prefer a cock with a bit more girth and yours is a bit disappointing. Also you're sort of lacking in the veins department. You have them, but they're not raised and popping like the veins that usually gets my pussy wet. They're all under the surface. I like veins that pop out of skin. When a cock slides into me, I love to feel the veins slide in one at time. You don't have that. Length wise is the same thing, you're not very long but you're not exactly short either. Your cock reminds me of Goldilocks and the Three Bears. It's not to big, not too small, but just right. Your cock could easily fit into even the tightest of pussies, hell you could even go for anal and still be relatively comfortable. In fact we're you and I to have sex, the only position I'd want to try is anal. You'd be a perfect fit, could even go bald deep. Overall, you're cock isn't exactly my cup of tea; you don't have much girth, no veins, your dicks head isn't huge and defined like I like. But as a fan of anal, your cock is just what the doctor ordered. Tip for the future, if you want your cock to look longer you may want to consider shaving your pubic hair. Although it's nicely kept, getting rid of it might add the illusion of additional  inches of length. But as I said, your cock is okay the way it is currently. 3/5
kay
---
5 COLLEGE GIRLS GIVING HONEST OPINIONS YOUR DICK!
GIRLS GIVING HONEST OPINIONS YOUR DICK!
5 COLLEGE GIRLS GIVING HONEST OPINIONS YOUR DICK!
5 COLLEGE GIRLS GIVING HONEST OPINIONS YOUR DICK!