You have a really thick cock and that is honestly the biggest turn on for me when I look at yours! The girth of your cock is my idea of how fat a cock should be. The fatter the cock, the wetter my pussy can get. My pussy constantly craves thick cocks like yours. And yours is super thick! I LOVE IT! IT is super hot if you ask me. Not only is the shaft thick but that head is also just as meaty. I love how round and meaty it is. It looks really juicy and I bet it tastes so good. If I had my way with you right now I would slob all over that knob of yours! 😉 I would shove that bad boy as far down my throat as I possibly can. You would fill my mouth up and would be so damn hot to choke on a fat cock like yours. I would enjoy every second of it. You have no clue just how horny a thick cock can really make me. I would do all sorts of things to that huge hunk of meat! Hehehe, gimme baby! xoxo
5/5 rate
ash
---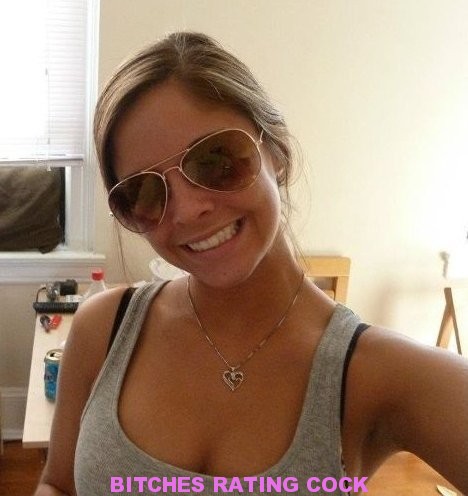 Alyssa's Cock Review:
I'm beyond excited to give you an honest cock rate and by judging on yours, I'll say very nice! You have a one of a kind package there babe. And definitely got it all going on. My clit instantly got wet when I viewed your photo. I think it is so sexy to just look at and I haven't been able to stop rubbing myself in awe of your sexy cock. The length looks to be about average in size. The girth is sooo thick and well above the average. The girth is my favorite part about what I see! It is just so big and yum looking. The tip of your cock is even appealing to me. I love how big and full it is. It is perfect and fits the rest of your package. You have a great size cock overall and it really is the most perfect size. Not to big, not near small, but so thick and a big hunk! 😛 I would love to get plowed down by a thick ass cock like that. I bet it would make me squirt everywhere. Hahaha, would you like that babe?  😛
5/5 rate
alyssa
---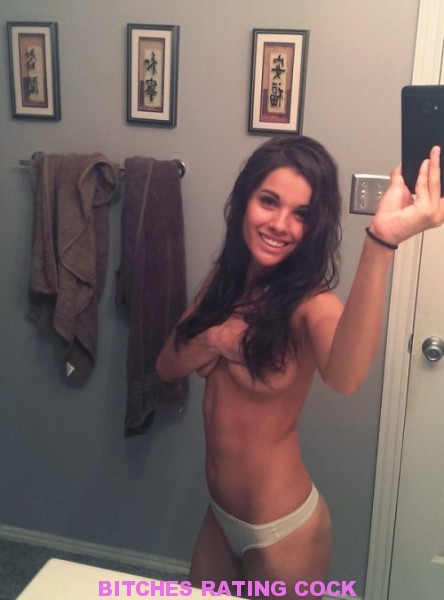 Olivia's Cock Review:
I'm in complete amazement with your dick babe! I get so aroused by seeing how massive that dick is. It is so thick and I don't believe I have had a dick that thick inside of me before. As soon as I was to see that whopper, my pussy would cream. I crave every bit of your dick inside of my warm, wet pussy right this instant. It would feel so amazing, I'm sure. Sliding in and out. Ah, the thought has got me so turned on and wanting lots more lot. I wanna play with you now. Why don't you let me get a little taste of it too. The length is fair too and looks like it would fit very snug in my pussy. That dick tip is very sexy too. It looks pretty big. I like when the tips are just as big and full like the rest of it. Yours is just perfect. I can't complain about it at all.  I may be here for a whiling getting off to your sexy dick too so I'm hoping you don't mind! I just can't help it. You have a nice dick!!
5/5 rate
Liv
---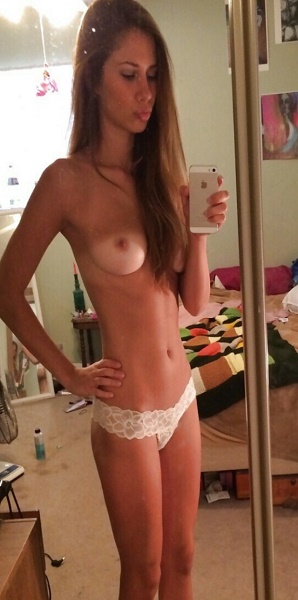 Katie's Cock Review:
Wow… I am loving the big package I see here. Super hot! The length of your cock could be a bit longer but that is still not a huge issue with me! You definitely make up for that in girth. That girth of yours is super thick! It don't get much better than that either. Thick cocks get me extremely wet!.. and yours… has my clit just oozing! 😉 The head of your cock is so full and so round and mushroom like. That is hot! I would so bend over right in front of you butt naked and with my ass pointing straight up at you, ready for you to shove that thick hunk inside of my sweet, wet, slut hole. You know you want to babe! I want to feel you sliding in and out repeatedly. Just thinking about it drives me wild. I can't stop looking at that sweet and fat cock of yours. Very nice! Overall you really do have an amazing cock and I am positive it would satisfy all of my needs. I would make it feel so good! 😉
4/5 rate
kate
---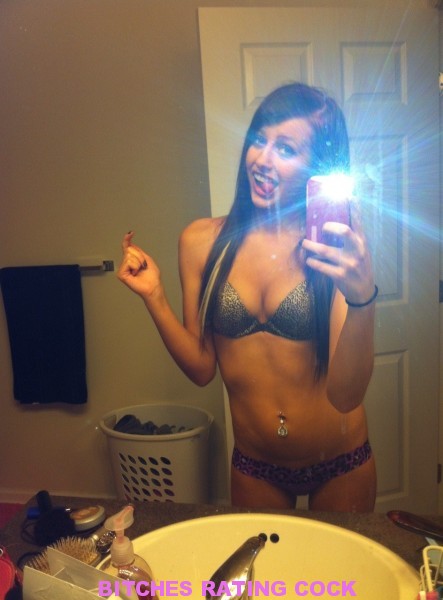 Kayla's Cock Review:
I wish there were a lot more photos of your cock. I just adore looking at it! It satisfies me completely and makes my mouth constantly water as I think about shoving that cock in my mouth and massaging it with my lips and tongue. I would massage it for hours and make sure that I'm able to taste every inch of that cock. From the tip to the bottom, I wanna lick and slurp all over it. As you cum I want to be able to taste every drop . I bet yo taste just as good as you look! That girth is sooo sexy! Thick cocks get bonus points so awesome job! 😉 The length is about medium. It is not big but not even close to being considered small. You are about a medium over all and just right for what I'm into. That cock tip is just so meaty and round. That is a very good thing too. Not only are they sexier to look at but they are also more tastier and fun to play with!! I'm stoked you shared this sexy cock with me!!
kay
---
>>>> SUBMIT YOUR DICK FOR 5 BITCHES TO REVIEW! <<<<
Keep It Private or Choose To Get Posted…
Email your Dick, Pussy, Girl, or Cumshot to Us!
---