Ashley's Cock Review:
Hey Juan!!  Your picture did not disappoint!!!  I was very happy when I opened it and saw what I was so lucky to get to rate!  You have a very hot package!  From the tip all the way down to what I can see of your balls, you are well above average.  I love the way you have a firm grip on it like you are ready to make yourself cum….. maybe while reading this rating!   Your dick head is very hot it looks nice and smooth with a nice ridge around it.  The pre-cum on the top is what did it for me!  It has me so turned on writing this.  I wish I was there to lick it and see just how good you taste.  You have a nice long, thick shaft.  I love a thick fucking cock like that.  I would slide that into my tight little pussy and beg for you to fuck me with all you got.  I would tell you to flip me over and fuck me from behind so you could go even deeper and fill every inch of my pussy.  I'd tell you to pull my hair as I reach back and rub your balls waiting for you to explode inside of me!!  Nothing else to say but I LOVE your cock Juan!!! 5/5
ash
---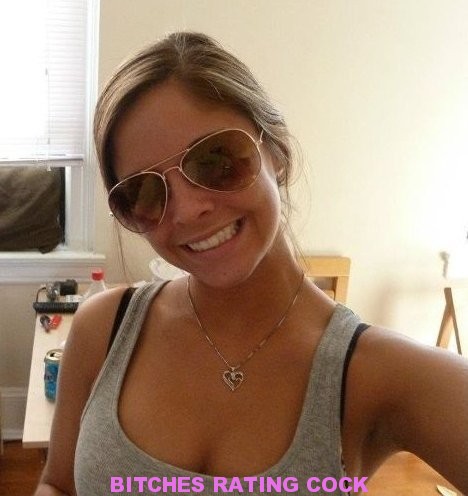 Alyssa's Cock Review:
Hey baby!  Thanks for sending in your dick pick for this lucky lady to rate.  You've got quite a hand full there I must say.  Your dick is well above average in length and in girth.  The thickness of your dick is what turns me on the most.   There is nothing more I enjoy than a long fat dick for me to suck on.  Your dick head is also nice and big and fat.  I would kneel down in front of you baby and lick that cum off the tip of your dick.  Teasing you with my tongue, working my way down the shaft licking, sucking and nibbling.  When I got to your big balls I would suck and tease them as well.  I know there is a lot of cum in there just waiting to be all mine.  After I worked my way back to the top I would take your entire dick deep into my throat.  Sucking and stroking in perfect rhythm.  I would deep throat your dick getting it all slobbery and wet while looking up at you making sure you are watching everything I do to you.  And when you were ready to cum I would swallow all of it letting it run down the back of my throat and then licking you clean.  Thanks babe for turning me on so much with your pic!!!  4.5/5
alyssa
---
>>>> SUBMIT YOUR DICK FOR 5 BITCHES TO REVIEW! <<<<
Keep It Private or Choose To Get Posted…
Email your Dick, Pussy, Girl, or Cumshot to Us!
---