Fuck, I'd love to see my cum covered tits after you slide that between my boobies…. I really love watching a guy stroke his cock until  he cums every where. Fuck, baby, your pictures are so fucking sexy. I think that you have a lot of really nice things going for you, and you have and especially nice cock. Your cock looks like it's longer than average and all around nice. Even your soft cock looks pretty fucking hot. This is one of the top 10 hottest pic sets that I have ever seen. I like how your head tapers down and makes a nice entrance to your cock. Your cock isn't incredibly thick, but you aren't small either. I would say you are around average in both length and girth. Don't take offense to that either. You don't have to have the biggest cock in the world to have a nice cock. I like how smooth your cock is in places, but then towards the base of your cock, you see a few small veins running across your cock. I love tracing my tongue along throbbing veins while I'm sucking your cock. Thanks for sending in your pictures, baby. 4/5
ash
---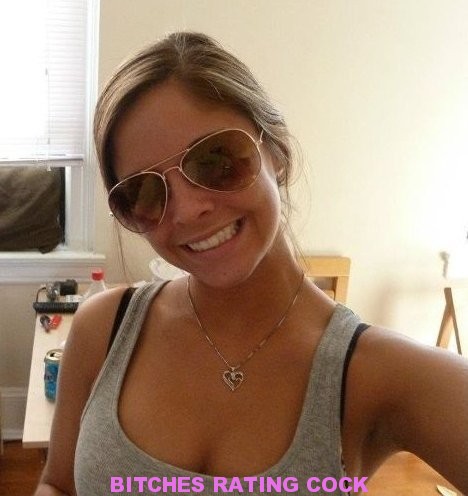 Alyssa's Cock Review:
MMM I really like it when a guy sends in pictures like yours. I like watching the whole scene unfold. Videos are nice, but sometimes it's nice to be teased a little. That's so fucking hot, you don't even know what you are doing to me right now. My panties are getting wet scrolling through your pictures from beginning to end. I've scrolled through it a few times now, I can't help myself. Your cock looks like it's about average in length and girth. Average is good so long as you know what you are doing. I would have a really great time with your cock and I know it. Even if I have to do all the work, it would be a great time. Although, I would really like for a cock like yours to give my tight pussy a good hard pounding. I like that you keep your pubes trimmed back. I really like that for when I am in the mood for choking on some cock. Even an average cock like yours could handle that job. I know that I would love to feel that throbbing cock being stuffed down my throat. 3.5/5
alyssa
---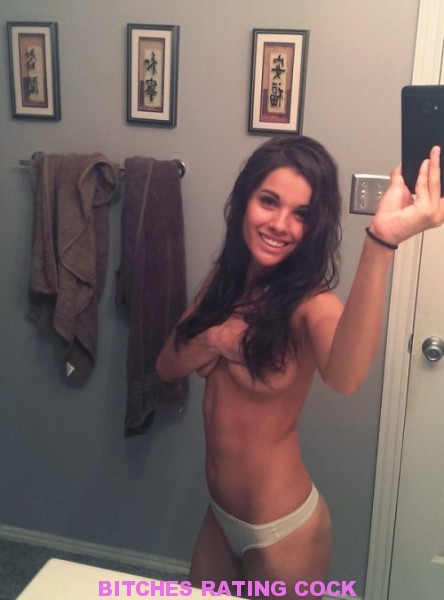 Olivia's Cock Review:
You've got a pretty nice cock there, baby. Fuck your pictures have me craving a good hard pounding from someone like you. I would like you to cover my face with the cum that is on your balls. MMM I would love to lick my lips and get a taste of your warm, heavenly juices as they flow onto my face. MMM I love to be abused with a cock. I like having a hard cock stuffed down my throat to shut me up until tears fill my eyes. You can smack me with your hard cock, I don't mind. I love the feel of a hard cock making a firm landing on my big, throbbing clit. MMM, I've been so neglected that I bet that would make me squirt all over you instantly. Fuck, being taken roughly turns me on in general. Your cock is about average, and that's perfect for those long, hard, all night poundings. Since your cock isn't huge, you've got to make me sore somehow. I won't accept anything less. Thanks for you pictures, baby. 4/5
Liv
---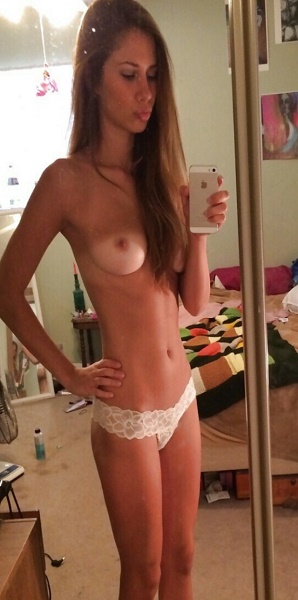 Katie's Cock Review:
Wow, you've got a package. I really like your cock from the tip of your head down the the crease in your firm, toned sack. Your cock isn't the biggest cock that I have ever seen, but it is so far from the smallest that I have seen also. Your cock is somewhere in a happy medium. I like a cock to still be able to stretch my tight pussy, but I don't want it stretch me out so far that I can't take it. Your cock would be perfect for that. I really like your cock a lot. I think that your dick would slide nicely into my tight, pink cunt. I like the feel of being taken advantage of by a decent sized cock and yours fits the bill. I like the way your head is shaped, the way it tapers down making way for your shaft. Your shaft starts out thinner than the tip of your head, but then tapers out to be much bigger. I like that a lot! I like being eased into a cock rather than getting all of the thickness all at once. It feels so much better that way, in my opinion. 4.5/5
kate
---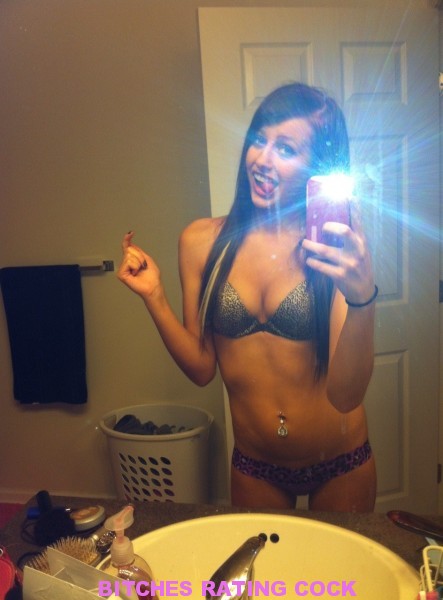 Kayla's Cock Review:
Mmhmm. Now this is what I'm talking about. I like when we get a nice, attractive man like you who sends such hard cocked pics. Seeing a nice, fit man who takes care of himself is the biggest turn on in the world. Fuck, baby, you are sexy as hell. I bet you have that sexy V…  I love the fact that you have yourself raging hard, ready to blow…. Fuck, that's a sexy sight to see. I would like to see your cum covering my chest. That would make that picture so much better. Your cock is about average all around, but it's got some really great things about it. I know that I wouldn't be disappointed with a cock like yours. There isn't a possible way. You've got a really nice sized cock for everything. Blow jobs would be perfect, anal wouldn't be as painful. Fuck, I could get used to a cock like yours 3.5/5
kay
---
>>>> SUBMIT YOUR DICK FOR 5 BITCHES TO REVIEW! <<<<
Keep It Private or Choose To Get Posted…
Email your Dick, Pussy, Girl, or Cumshot to Us!
---
>>>> SUBMIT YOUR DICK FOR 5 BITCHES TO REVIEW! <<<<
Keep It Private or Choose To Get Posted…
Email your Dick, Pussy, Girl, or Cumshot to Us!
---