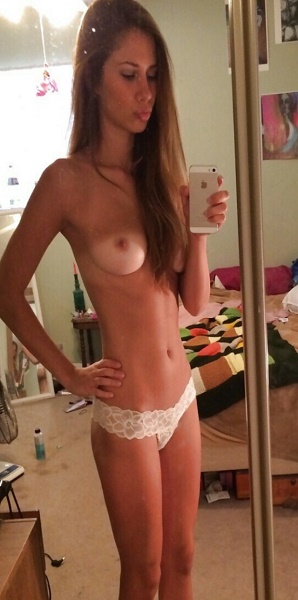 Katie's Cock Review:
Hi there, Mr. Dong. I see you have one hung schlong. I like everything about this photo. I can see your ear phones, your hard cock, your wet cock head, and your sweaty pubic hair. Judging by all of this, I would guess you are sitting at home looking at porn, masturbating with earphones in so no one will hear, all of this without me! Don't worry, I will get started soon, because the more I stare at your cock, the more I want to touch myself. Yes, you have a delicious cock head that would probably get stuck in any one of my three tight holes, just at the head. I don't even know if you could get your whole girthy shaft inside of me. That shaft is sooo yummy and thick! I can tell it must be at least 1/2 foot wide. Between your wide shaft and those grooves on it, if you could get it inside me, I know I would feel amazing, I mean the whole thing would. My only complaint about the picture is not being able to see your balls more clearly, but I guess I will let that slide since you look like fun, all night fun! 3.5/5
kate
---
>>>> SUBMIT YOUR DICK FOR 5 BITCHES TO REVIEW! <<<<
Keep It Private or Choose To Get Posted…
Email your Dick, Pussy, Girl, or Cumshot to Us!
---