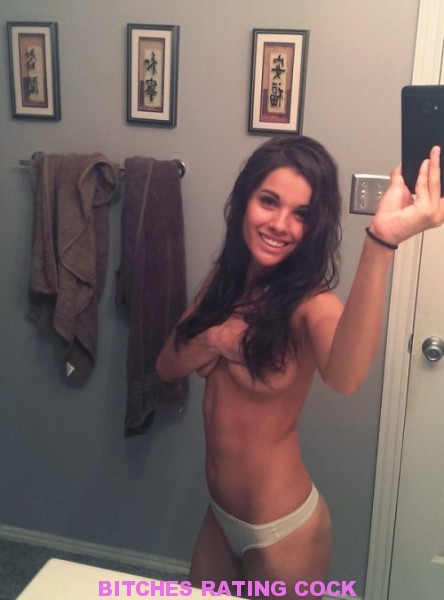 Olivia's Cock Review:
Okay, that's it. I've officially changed my stance on uncircumcised cocks. Your cock has done it, I'm over the edge and I love your cock foreskin and all. What's really convinced me are those amazing veins. Your cock is smothered in some of the best veins I've ever seen and thanks to your cocks turtleneck they go all the way up to the top. I mean they are everywhere. At the bottom of your cock you have one thick vein that splits off into three or four tiny ones. I bet the would feel amazing sliding into my tight drenched pussy. You even have veins on your foreskin!! That's exactly the kind of thing that makes me want to bend over. I kind of wish you would've taken at least one picture where you pulled your foreskin back so I could a good look at your dick head, but the mystery is what makes it even better. Because your dick head is so defined that I can make it out user your foreskin. I can even make out a little bit of a deep lip on it. Plus your dick head is super huge anyway. And that dick hole!! There is no way you aren't shooting giant loads when you cum. Crazy filling up a pussy. Length wise you're perfect. I see a good five inches which is just enough for some deep impact. What I love the most about your cock is your girth. You have an insanely thick package. There is no such thing as too thick in my world and your cock is living proof of that. Not only would your cock be able to fill my pussy entirely but it's so thick that I would even feel those veins hugging the walls of my tight pussy. I would squirt the instant your cock slid inside of me. You wouldn't even have to do much. Overall you have my idea of a perfect cock. Those veins are insanely explosive and they completely cover your shaft. You have a good five fuckable inches. Your girth has my panties dropping. And even bough you have foreskin, your dick head looks huge and defined beneath it. I might have to message you on KIK…JK 😉 5/5
Liv
---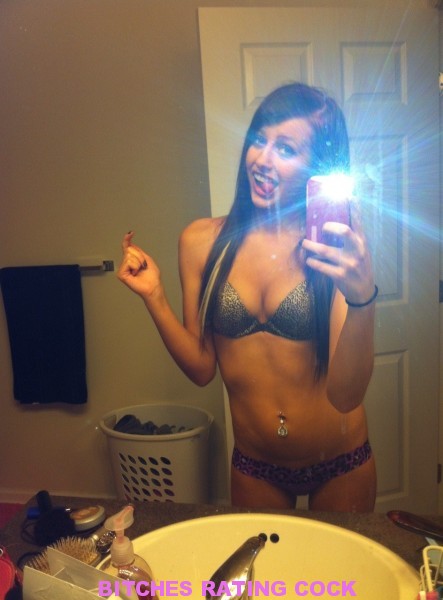 Kayla's Cock Review:
I have this insane urge to call your cock the Professor. Not because it's teaching me anything but because of that thick ass turtleneck on it. It kind of looks like your cock is feel chilly because it's super rolled up. It even comes complete with thick collar. Your cock is actually pretty nice. Your veins are insane! It sort of makes it look like cocks been working out, hitting the weights and shit, lol. And because of your turtleneck foreskin, they go up the entire length of your cock. That's pretty cool, somewhere my roommate has pooled her panties. Although the veins could be a result of you have an insanely thick cock. Seriously, it's like you cock is on steroids or something. I'm not a fan of thick cocks unless they're fucking my titties, but I don't mind yours. There's nothing wrong with a thick cock as long as it's not too thick. Where you and I run into issues is with your length. I like a super long cock. When I'm handcuff to the headboard, I like a cock that easily accomplish deep pussy diving and off my g-spot. I can't even get wet for a cock that's  under seven inches. What does get my pussy wet is a huge dick head and even though I can't really see yours under your turtleneck, I can almost make out what appears to be a pretty huge dick head. It's a shame you didn't pull your collar down so I could get a definite look of it!! But I'm impressed that even under your foreskin your dick head looks nice and huge. And your dick hole!! Now I'm understanding why you have so may veins. You need them to carry the enormous loads you pass. I bet when you come you're entire cock vibrates like jet engine. That's something that I would love to feel as that dick hole shot a giant load of hot cum in my face while you fucked my tits. You do have a nice cock although it isn't exactly my cup of tea. I wish you had more in the way of length but that dick head is pretty awesome. 5/5
kay
---
>>>> SUBMIT YOUR DICK FOR 5 BITCHES TO REVIEW! <<<<
Keep It Private or Choose To Get Posted…
Email your Dick, Pussy, Girl, or Cumshot to Us!
---