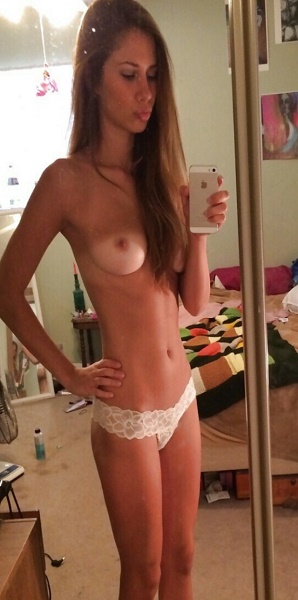 Katie's Cock Review:
Looking at this cock just makes me want to sit on it. The head is beautiful and I need to feel it in my pussy now. I want to slide it right into my pussy and feel how wonderfully thick it is. I want my pussy to clench around every perfect inch of this thick girthy cock. I want to bounce up and down on it feeling the head enter me over and over as I drench the long thick shaft in my juices. Not only do I want to cover this cock in my cum, but I want to lick it all off afterwards. I want to swirl my tongue around that sexy head, running it along the underside and then sliding it down the shaft. It would be amazing to get to taste and touch every inch of this cock. From feeling it grown in my hand, to having it explode in my pussy, I want to explore every bit of this cock and watch it cum. 4.5/5
kate
>>>> SUBMIT YOUR DICK FOR 5 BITCHES TO REVIEW! <<<<
Keep It Private or Choose To Get Posted…
Email your Dick, Pussy, Girl, or Cumshot to Us!
---