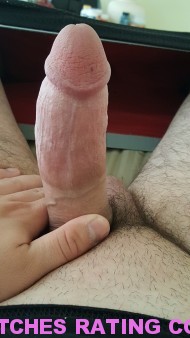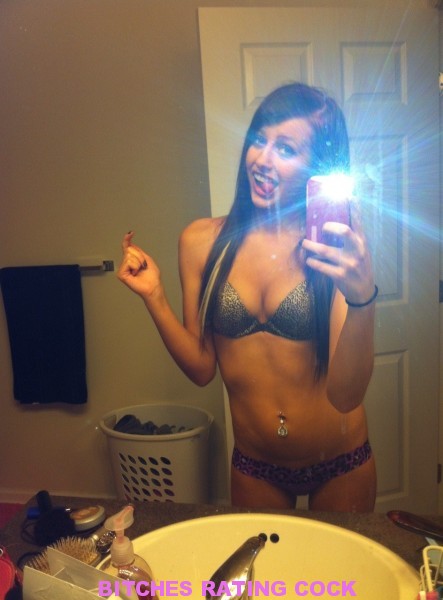 Kayla's Cock Review:
Mmm Babe, I am so excited looking at your rock hard cock right now. You have a very unique package, and I am so excited to be looking at something a little different. Looking at the same old dicks every day could wear a gal out, but thankfully I get to see such a big variety, with hidden gems like yours. I want to get very specific with a dick like yours, so let's get down and dirty into these details.
Visually, there is really a lot to look at. You've got a lot of color variation, which is sexy to me. I love it when I can see a nice dark head bulging for me. Ready to blow those sweet juices all over me. You do have an interesting shape, specifically the way your girth is thickest towards the middle of your shaft. I've never come across this before, but my hot little cunt sure is getting wet trying to imagine what this one would feel like. My guess is it would be a nice treat for my gspot every time that fat surprise in the middle slid over it. mmmm baby, I can feel my pussy pulsating with excitement. I definitely like the different ridges and bulges you've got all along your shaft, and even a bit on your head. All the better to…massage me with. All of those ridges on your head would feel so funny tickling my tongue and the back of my throat. Babe you bring so much interest to the table with a dick like yours.
You are definitely not modest in the girth department. Nothing makes me scream your name like ramming a fat cock deep into my tight pussy. Babe, I know you would be stretching me close to the max, making my cunt seep my sexy juices alllll over you. From the angle, it's a bit hard to tell, but I think you're a bit on the shorter side. Definitely at or above the average mark, which is more than enough to fill me up. Mouth, pussy, ass, you can slam that fat piece of meat anywhere you like. 3/5
kay
---
>>>> SUBMIT YOUR DICK FOR 5 BITCHES TO REVIEW! <<<<
Keep It Private or Choose To Get Posted…
Email your Dick, Pussy, Girl, or Cumshot to Us!
---