---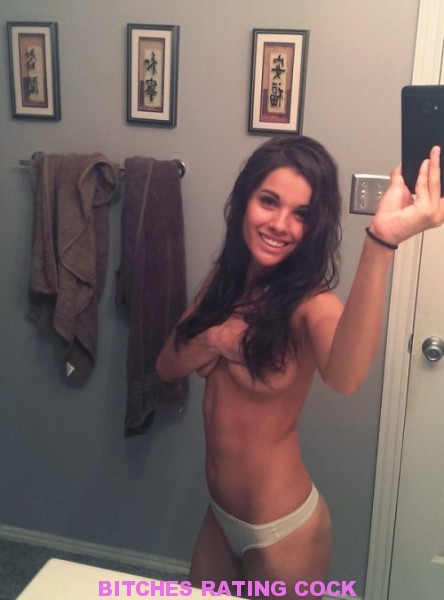 Olivia's Cock Review:
Holy. Fat. Dick. Oh my damn, Daddy. Looking at that amazing body of yours, I must say the best part is that huge cock that you're surprising me with. I want to get right into rating you, I'm just too excited. Let me start with your head. You have the absolute most perfect head for a cock of this size. The way it starts out smaller and gradually gets bigger, exactly what I would need to stretch me out for the rest of you. Although it's not bigger than your shaft, that's perfect because I know it wouldn't fit in my mouth if it were any bigger. I would love to rub that head all over the back of my throat. Once you get that head in, we may be playing 'just the tip' for a bit, while you ease into me. My tight little pussy will need to get ready to take all of you. Your girth is so impressive. I can hardly stand the thought of my pussy stretched to the max, and so fucking tight around you. With that kind of girth, and length, I know there isn't a single spot you wouldn't be able to hit daddy. There is not a single position that would take away from all of that length. I know I would be completely filled with you at all times. And you are perfectly smooth and clean shaven. So soft and smooth, exactly what I want to feel while I wrap both hands around your enormous shaft. Perfect for me to get my wet pussy juices ALL over while you work your way in, inch by inch. Daddy, your sack. So tight against your dick, so fucking smooth and round. I want to run my tongue and hands all over. I want to suck one ball into my mouth at a time, slowly running my tongue over all of it. This is exactly the kind of dick I would work for. 4.5/5
Liv
---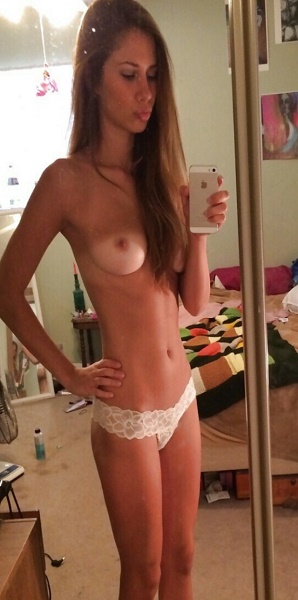 Katie's Cock Review:
First of all, I really am into your tattoos. I love how big they are and how they take up your strong arms. And your body is fucking amazing as well. Muscly, toned, I would love to lick and rub all over a body like yours. Let me talk to you a little about that fat dick of yours! I want to start your rating riiiiight there BB. I can't think of anything more important for a good dick, then having a fat head/shaft. That is exactly what I need to stretch out the walls of my wet pussy and make it tight and hot. You would stretch me to the max with a dick like this. Let's talk about your head. So round, pink, and fat. I love rubbing just this kind of head all over my nipples, over my tongue, maybe teases it by rubbing it over my wet pussy. Phew, I am being so unprofessional! I just can't help myself when it comes to all of the dirty thoughts your dick is slipping and sliding, pounding into me….head. Focusing on your rating, let's get back to length. There is not a single thing I could say wrong about this length. Not too short to hit all of my deepest spots, not too long to hurt my little box. There may be some gagging and tearing if we were to release this beast in my mouth. But that would just get me all the more wet. Your sack is nothing short of great looking! Clean shaven, tight, and showing off your big balls perfectly. One nut is a little lower, which is pretty common. I love to lick and suck a tight, clean sack, just like that. so smooth, feels amazing in my hands and fingers. Overall, being clean shaven is so hot on you! Showing me every single inch of length and girth. I like to be able to see exactly what you're working with. 4.5/5
kate
---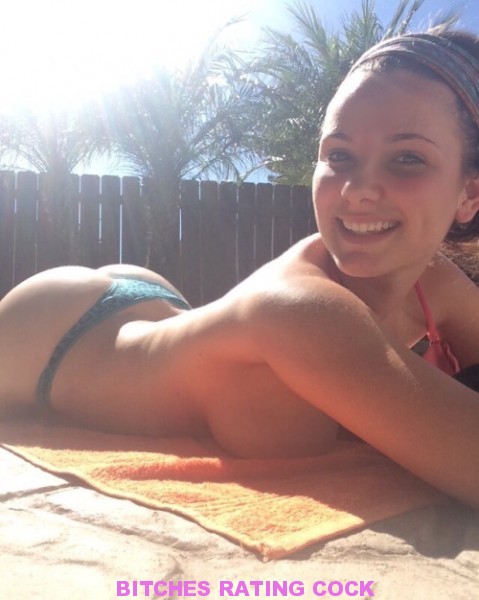 Ashley's Cock Review:
Baby, I am so intimidated with this massive dick of yours. I know something this size would rub me raw and keep me sore for days. I may only be able to take you every few days, and then would need some time to recover! Luckily, I have hands, a mouth, and maybe if you're lucky, and ass for you. For your rating, I want to begin at the tip. Your tip is perfect for a tight girl like me, because I would definitely need some stretching. That head would slowly open and stretch me up, while you work on shoving the rest of you deep inside. Oh, how badly I want to lick the tip. run my tongue all around in circles, slobbering all over that head. You know there is no way I could fit all of that length in this little pussy. This is like a project to stretch me out. I would have to use my hands and my mouth to get you all worked up, and to make sure that not even a single inch of you gets neglected. I may not be able to get this whole dick in my mouth, but baby I know I can lick you from sack to tip, and work my hands all over you. There is a whole lot of dick, plenty to love and admire. Now let's talk about the way you display this orgasmicly delicious piece. Perfectly clean and hair free from your chest, to the bottom of your sack. So smooth and gorgeous. Keeping your package free of any distractions or clutter, I like that my eyes go right to the main event. And what an amazing feeling to rub my hands all over your smooth body. Your strong chest, your rigid abs, and massive cock. Baby, there isn't a single piece of you that I don't want a bite of. 5/5
ash
---
>>>> SUBMIT YOUR DICK FOR 5 BITCHES TO REVIEW! <<<<
Keep It Private or Choose To Get Posted…
Email your Dick, Pussy, Girl, or Cumshot to Us!
---