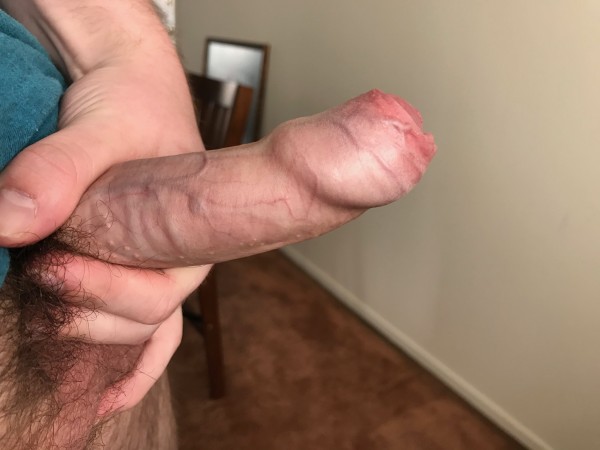 Alyssa's Cock Review:
I feel like there is something missing here, which is something different and different looks like it can be really really fun here. 😉 Your cum has to spray all over the place. Your a messy cummer I bet you hehe. Such a smooth dick you have there master! You can put the tip in and out of me anytime anywhere! Smooth riding dick so you can feel my cum dripping all the way down to get stuck in your curly pubic hair! Makes for keeping all the girl juices from going all over the place. Hehe. I like to see the veins in a mans penis. Lets me know that you have very good blood flow through the shaft. I wanna please you but I do have to be honest and let you know I wouldn't feel to comfortable giving you head since it looks like there might have been an accident and I wouldn't want to hurt you if that spot is very sensitive or not. Honesty is key and I just wanna say your dick is still really attractive in many ways and a very major turn on for the veins that stick up more to the surface.
Rating 3.5/5
lys
---
5 COLLEGE GIRLS GIVING HONEST OPINIONS YOUR DICK!