---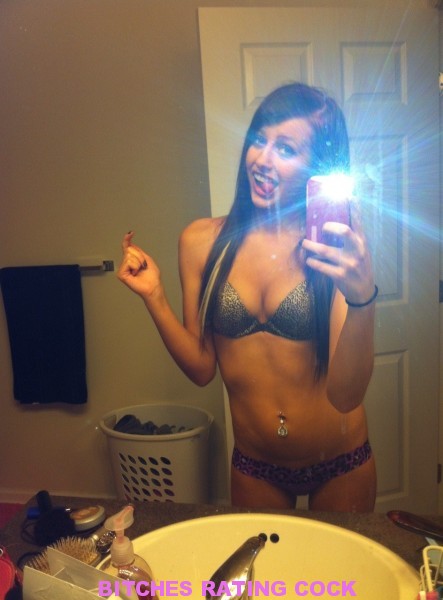 Kayla's Cock Review:
Wow! The first thing that came to my mind when I saw this picture is how fucking hot your cock is! It's so solid and smooth! I can already imagine my tongue slowly licking the shaft up and down, working my way deeper and deeper into my throat….ok, ok, the rating..let me get my mind back in the game 😉 You've honestly got an amazing, long, strong looking cock. I haven't been with very many men, I'm very petite and tight, you might be too big for me but I'd try it…..I think that you're perfect for me honestly…I'd love to feel your smooth skin and solid, throbbing cock rubbing against my pussy lips, making me wetter with each touch. **Distracted again, sorry hunny! It's hard to keep my mind focused! I'm sure you can think of a few things you'd like to do to me with that dick too! I love the veins on the side, added texture when rubbing against my soft walls…the shape of the head is perfect, smooth looking and cut just enough to stand out and give that extra feel as you slide in and out before thrusting it back in..I would love to feel this in my pussy and take it back into my mouth, slowing sucking on that juicy head, licking underneath while caressing your balls. Absolutely delicious cock, would love to see the whole package 😉 3.5/5
kay
---
5 COLLEGE GIRLS GIVING HONEST OPINIONS YOUR DICK!
GIRLS GIVING HONEST OPINIONS YOUR DICK!
5 COLLEGE GIRLS GIVING HONEST OPINIONS YOUR DICK!