---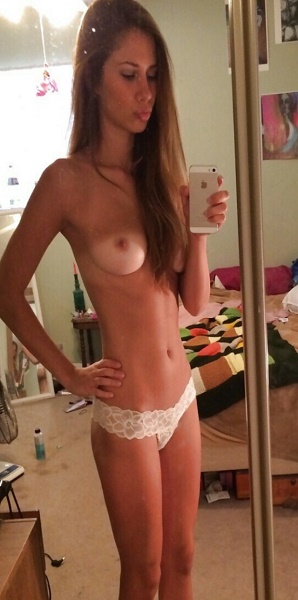 Katie's Cock Review:
My guess is, from the way you shot this photo, that you've probably been told your dick is small, since this shot really emphasizes the larger aspects of it. First thing to remember: Size is relative to what you're putting it into. Second thing: Technique is more important than size. That can be hard to believe, because a lot of girls (and guys) are obsessed with size as the be-all and end-all of dick performance, but it really is true. OK, theorizing done; on to the review, which is a whole-package deal. First, I like that you're well-groomed in that area. Shaving down there makes it way more likely that you'll get some oral pleasure, especially if you like having your balls included. Your cock head is big and stands out really far from the shaft around it, so I'd definitely have to take some time to get to know it with my mouth, teasing around that super-sensitive helmet area and getting you super-hard. While it looks, from this picture, like your cock is on the narrower side, you do have a decent amount of length. You could use that head to great advantage, thrusting it against the G-spot, using long strokes; sometimes if a cock is too long or thick, it can hurt if you put too much strength behind it, but you can fuck super-hard without worrying about that. If I felt that big head slamming into my G-spot I know I'd cum! (And I know I'd want to feel it in my ass, too….) 😉 3/5
kate
---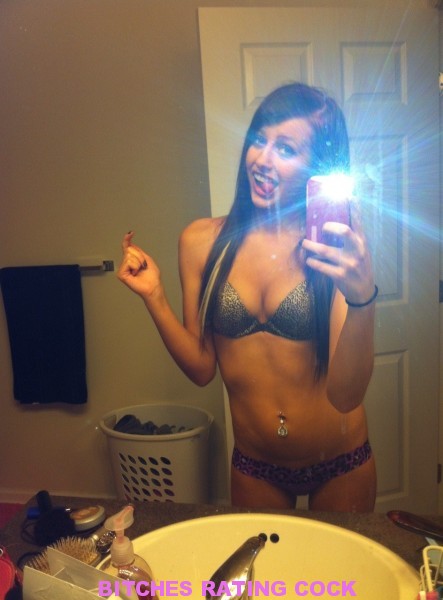 Kayla's Cock Review:
Well, your cock is on the small side. It's true. Though your dick's head is really large, compared to the shaft, so I think there's a lot you can do with it, including cause some major orgasms, as long as you go at it the right way. Some dicks are just too big, or worse, they're big but they don't have anything else going for them; sticking it into something is just the beginning! There's a lot more to making a girl cum than just filling the hole. (Or holes, haha. I'll get to that.) I could imagine taking your cock in my mouth, feeling that head deep in my throat, flicking your smooth balls with my tongue…the head would swell even bigger as I teased it. Then I'd want to be bent over and feel your throbbing cock head pushing against my clit, making my pussy wet with anticipation, and then take your cock all the way in, till your balls slapped my ass, feeling that head massage my G-spot and fuck it with long, firm strokes. I'd cum, and then I'd want you to sloooowly slide your cock into my ass, that big head stretching me, and pound me hard until I came again. Having a not-big cock gives you way more freedom to try lots of things, in any and every hole…and a cock that can make you cum in new and exciting ways is always very hot. 3/5
kay
---
5 COLLEGE GIRLS GIVING HONEST OPINIONS YOUR DICK!
GIRLS GIVING HONEST OPINIONS YOUR DICK!
5 COLLEGE GIRLS GIVING HONEST OPINIONS YOUR DICK!