Well you have a cute cock there. The length looks to be about average and the size of the girth is fair. I'm not much for uncut cocks but that doesn't mean yours doesn't turn me on. I am actually pretty turned on from just looking at yours. Thanks for sharing it with me and allowing me to give you an honest cock rate. I can't really tell much about the tip of your cock but It does seem to look like it is pretty meaty which is a good thing. I love meaty cock heads! 😛  They are more fun to play with. I would love to ride your cock and grind all over it from front to back until you were ready to come. I'm just not sure where I would want you to cum. Either in my mouth or pussy for sure! 😉 See how horny you have gotten me! I can't stop thinking about all of the fun we could have now. 4/5 rate.
ash
---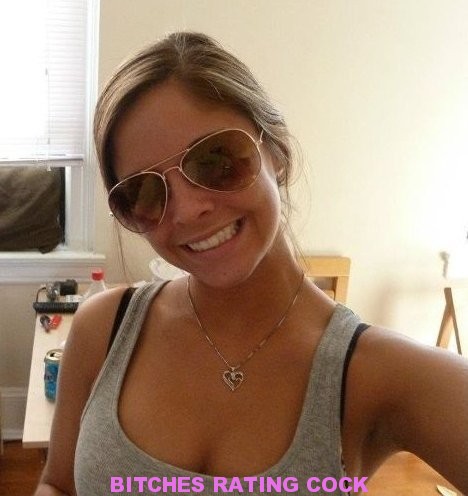 Alyssa's Cock Review:
My pussy is just aching to feel your cock inside of it now. Looking at your photos and preparing to give you this rate has got me all worked up and ready for you. I would totally want you to bend me over a couch or something and shove it in and start pounding away at my pussy? haha sorry if that is a bit straight forward. Just being honest here. Your cock has a nice size. It isn't too big and not too small. It is just right. You look to be fairly thick too and the tip is a bit hidden but that is okay. I can still tell you have a fairly nice package going on. I like how hard you can get it and I bet that it can really cause some damage. I know just by looking at it that you would have my pussy squirting all over your cock. Wouldn't you like that? 🙂 Very nice and I'll be looking at those photos some more! I'm super turned on now. Haha! 4/5 rate
alyssa
---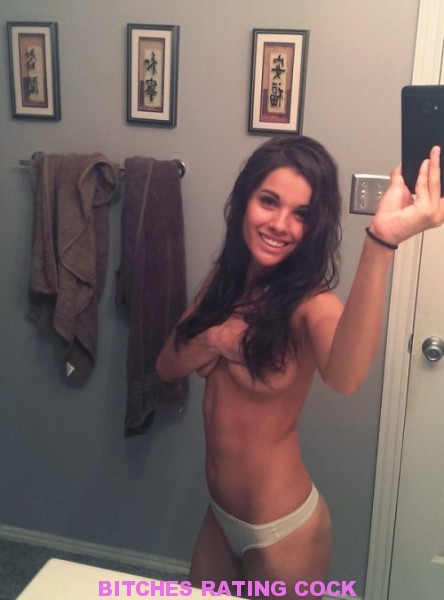 Olivia's Cock Review:
I'll try my best to not get too distracted with your dick rate but you have a pretty decent dick, I won't lie. I do like longer dicks but I'm sure yours would still be fun to suck and lick all over. I bet you taste so good too. I would gag myself on your dick. The length is about average and the thickness of your dick is fair too. Every thing about your dick is fairly attractive to me and I know we would have loads of fun. Hehe. I also want to point out that your dick has a very unique shape about it which makes it even hotter. I like when a dick has it's own unique features. It makes it much more interesting to me. I also dig the fact that you are all natural down there. I like that a lot! Natural dicks can be very satisfying for me.  My panties are soaking wet now from all this sexy talk. Thanks for the pics and very nice dick, babe. 4/5 rate
Liv
---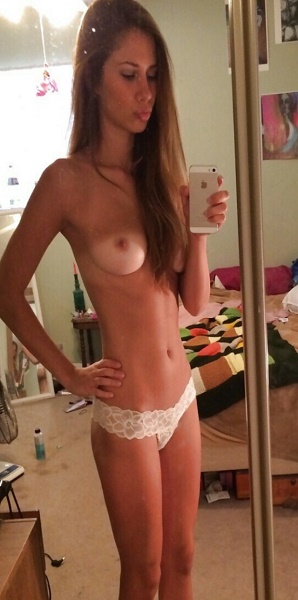 Katie's Cock Review:
I love everything about cocks and yours really strikes me! I don't see many like yours. The shape of yours is very different but definitely in a good way. I like coming across cocks that aren't like all of the others. I also really like that your cock is uncut. The length of your shaft isn't real big but just right as far as length goes. It is the perfect size for me anyways. It is a little bit below the average but that is okay, it is still a sexy cock. The thickness is pretty thick as well, not skinny but not super fat. I can't really tell much about the tip of your cock but from what I can see, I'm pretty sure it is pretty meaty as well! I won't deny that you have really gotten me aroused and craving that bad boy inside of me right this very instant. I want to feel how it would feel inside of me, whether it be my ass, pussy, or my little slut mouth. I wouldn't mind having that cock in any of those places. Sexy! 4/5 rate
kate
---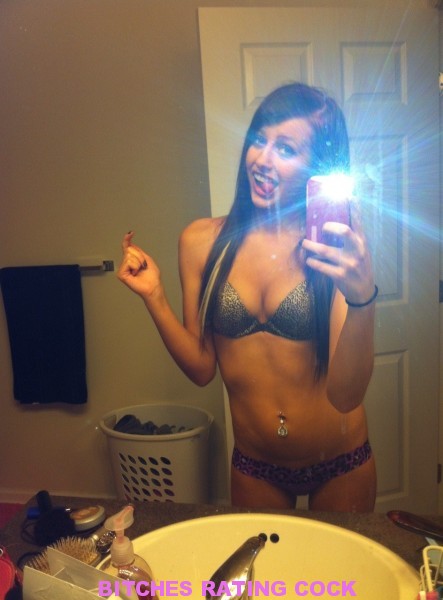 Kayla's Cock Review:
I'm pretty stoked to give you this honest cock rate and hope you enjoy it just as I am. I got beyond wet from viewing your photos and must say that your cock isn't that bad at all. It is actually pretty cute and I think it would taste just as good as it looks. That is right, I said it! I actually wouldn't mind massaging every inch of your cock with my tongue and lips. I would want to suck all over it until you came all in my mouth so I could finally have a little taste. As you can see, I'm pretty horny now and here is why… The length of your shaft is fairly big, I would say it is about average or so. The thickness is fair. I don't like them too thick but not too skinny so yours is perfect. I'm really into your cock. Seeing how hard and ready you are in those photos really gets me going too babe. I just wish I had it all to myself right now to play with. YUMMY!!! 4/5 rate
kay
---
>>>> SUBMIT YOUR DICK FOR 5 BITCHES TO REVIEW! <<<<
Keep It Private or Choose To Get Posted…
Email your Dick, Pussy, Girl, or Cumshot to Us!
---