Kayla's Cock Review:
Oh yeah baby, here we go. This is what i'm talking about! I want to use your cock as like a model to show guys what they need to keep me happy. Like "Does your cock look like this? No? Fuck off." Seriously, though it looks fantastic! Your shaft really stands out to me. I really really love the way that smooth thick shaft curves upwards like that, it looks like it points almost straight upwards! That's incredible. You are probably like the king of G-spots with that curvy cock. I know that shaft would push all the right buttons for me. Mmmmmm! And so thick, too. It's amazing/ I really love this cock, it's got everything I need. It is thick, and the right length, and that super straight shaft….. And you are uncut?! I love me some foreskin, it feels amazing and looks even better! This is like my perfect cock, and can I just say, you body is amazing. I wouldn't mind being pressed up against that! Mmmm baby! 4.5/5
kay
---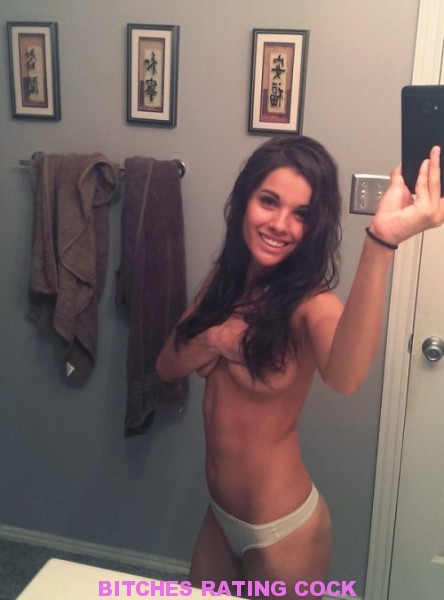 Olivia's Cock Review:
Oh my god babe you look fantastic! I guess I'll start from the top, with that head but before I do, I just want to worship those abs for a bit. You are rock hard, in more than one way 😉 That package is delicious! I want to love on this cock all weekend! So your head, seems like a natural place to start, both in this review, but also when I slowly take you into my mouth and slowly suck… sorry I'm already getting distracted. Your head. It looks awesome, it has a lovely round shape. I love it. I wish I could see more of it, but that brings us to your shaft. I adore this shaft, I mean I adore this whole cock and obviously the shaft sort of makes up the "meat" of that. I love it, that curvy shape is beautiful and I love that it points up. You probably don't need to be told that it is thick and long, do you? So I'll skip over that so I can talk about your balls quickly. I LOVE these balls, they look sort of small, but so floppy and delicious. They look soft. Okay I'm done. 4/5
Liv
---
>>>> SUBMIT YOUR DICK FOR 5 BITCHES TO REVIEW! <<<<
Keep It Private or Choose To Get Posted…
Email your Dick, Pussy, Girl, or Cumshot to Us!
---