Ooh, hello there 😉 I am quite blunt so brace yourself for my review… Starting from the bottom – I am not a huge fan of balls and your balls are quite long (like, the way they hang?) but! They do look super smooth and I would lick them all over in less than a heartbeat. Your cock is very long and towards the shaft it looks a lot thicker which requires a lot of lube to get into my pussy! I am already wet thinking of your thick cock covered in my pussy juices. Your length is what I am used to which would make it easier to suck you dry, hehe. I just want you to fuck me and fuck me with your thick cock until you hit my g-spot several times and make me cream all over you. Then, with your thick cock and your wet pink head, I want you to cum all over my thighs. How about it, hehe? Anyway, I give your cock a 4 out of 5 starsn! 😉 4.5/5
ash
---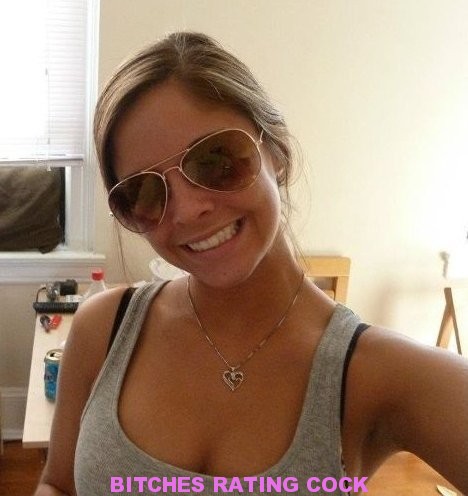 Alyssa's Cock Review:
I am not as picky as the other girls here when it comes to dicks but I definitely am the kinkiest out of all of them. I like your head's shape, size, and colour – it looks smooth but not as big as other heads on dicks I've seen. Your girth is super thick like, thicker than my dildos! And trust me, I have bad dragon dildos and they are crazily thick. You have the great girth, what else do you have? You definitely have a long dick and I am curious to see how much of it I can take with a spider gag on… as long as the hole in the spider gag can fit your thick dick in, I would definitely like to try it out. Wouldn't you? I do not mind hair or no hair down there. I do like the shape of your balls and trying to cup them with my hands. All in all, I give you 4.5 out of 5 stars
alyssa
---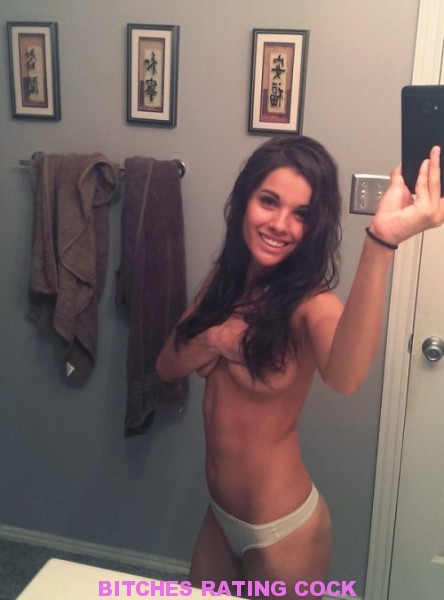 Olivia's Cock Review:
Can I mention how I love how clean shaven you are?! With clean shaven penises, can definitely watch as my drool and slobber trickles down your hard rock penis. Even your balls look immensely smooth and nice to drool all over! Although, I do adore your penis, my mouth and pussy are quite small due to me being petite (my boobs are definitely not small, trust me) but, I would love to gag all over your penis. Your penis' head is a nice shape to fit in my small mouth and I would like to give you a hand job as I suck on your sweet head. I can even fondle your large balls with my soft hands as I suck you. Ahhh, I am getting wet thinking about this and usually I avoid blushing… I am a little bit shy when it comes to rating penises and yours looks so splendid. Overall, I give your penis a 3.5 out of 5 stars because I think it would be really difficult to fit you all in!
Liv
---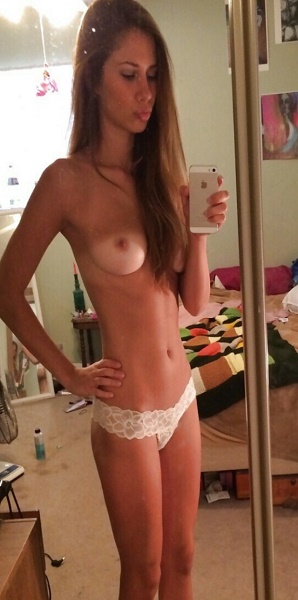 Katie's Cock Review:
Usually I am into older men because I love fucking men with the knowledge that they chose me over their wife and knowing that I fuck married men gets me off all the time. However, I will definitely make an exception for you because of how thick your cock is and I adore thick cocks! The older men I have had generally have thicker cocks which I enjoy because I love making them cum fast in my tight pussy. Your cock is very thick and I just want to wrap my lips around your cock then reaching downwards with my hands to stroke your large balls softly. After taking my lips off you, I want to spit on your reddish cock's head and feel your thick shaft in my hands. Did anyone ever tell you how thick your shaft is? It is amazing! Sadly, you don't have any pubic hair down there which I prefer but then it just means it would be easier to suck you until you cum in my mouth…. And I swallow 😉 I rate you 3.5 stars
kate
---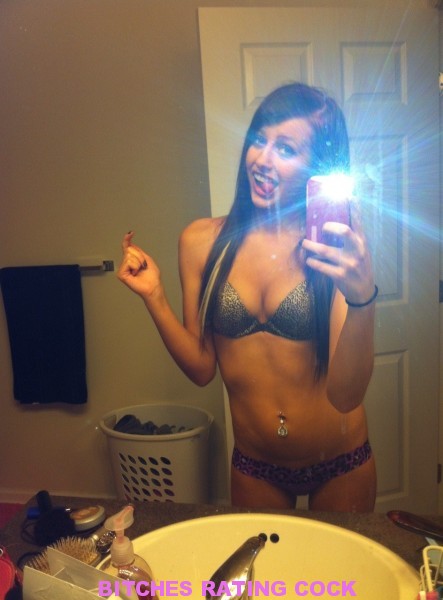 Kayla's Cock Review:
I had to be in my room to rate your sweet dick because otherwise I will get all flustered and horny until I have to finger myself until I cum…  Now, looking at your dick, I notice that there aren't any cracked skin which is nice to see because it means your dick must be super smooth! I love how hard rock you are shows off how thick your shaft is and I like it when the head looks so much more red than the rest of the dick… which is what yours is like. I just want to mutually masturbate as I watch you stroke your thick cock and in between your strokes, I would spit in my hands and rub it on your smooth balls. I rate you a solid 5 stars because of your cool tattoos, aesthetically appealing cock, and giving me material to masturbate to.
kay
---
>>>> SUBMIT YOUR DICK FOR 5 BITCHES TO REVIEW! <<<<
Keep It Private or Choose To Get Posted…
Email your Dick, Pussy, Girl, or Cumshot to Us!
---