---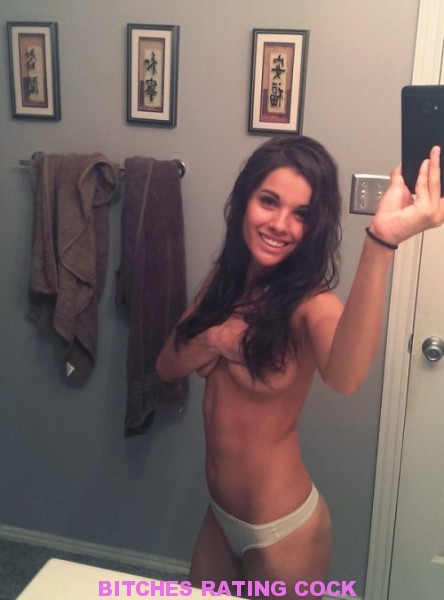 Olivia's Cock Review:
Ooohh Ron…what a view you're giving me!! Makes me feel like I'm on my knees waiting for my reward…begging to let me suck your massive cock.
i have to say…I wish I could see your balls. Your cock is amazing…I'm wet just looking at your picture. But Im a woman who likes to see it all. I can see them peaking at me but baby…they want out!! Let them free!! They need attention too…and I love…love…LOVE to give them a little lick and suck when I'm down there doing my job 😉
Your shaft is nice and thick…and veiny…and ribbed…good God. Its like hitting the jackpot. Everything amazing all rolled into one perfect…delicious cock. You're longer than average which is great…but to be honest…I'd be satisfied even if you weren't lol.
The head of your cock is huge! Like the head on an arrow and I love it!!
3/5
Liv
---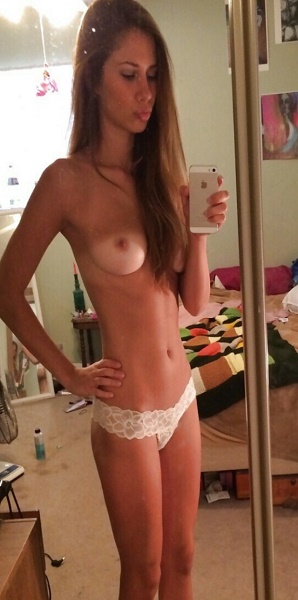 Katie's Cock Review:
Well…It seems you have no issues getting it up and keeping it up!! Your cock reminds me of the Chevy song…like a rock 😉 you look so hard here…and what woman doesn't want a nice hard dong to ride?? Me…me please!!
I get the feeling you're kind of spontaneous…likely horny…all…the…time…but so am I hehe. Your dick pic takes me to images that are incredibly hot and sexy. Role play maybe? I'm at home…cooking in the kitchen….and I hear a knock at the door. I open it and  see you dressed as an officer…you ask if you can come in. I tell you to follow me and we continue back to the kitchen. You tell me I'm in trouble unless I do exactly as I'm told…and I agree. I notice a large bulge in your pants and it instantly turns me on.
You tell me to strip so you can search me…and I do. Standing there fully naked with my legs spread and you arms behind my head…you grab my wrists and pulls my hands behind my back…bending me over the counter. I feel your massive cock force its way into my tight little cunt and can't help but love it. Its so hard…so thick…
You fuck me as I beg for more and nut deep inside me…filling my cunt with your cum.
3.5/5
kate
---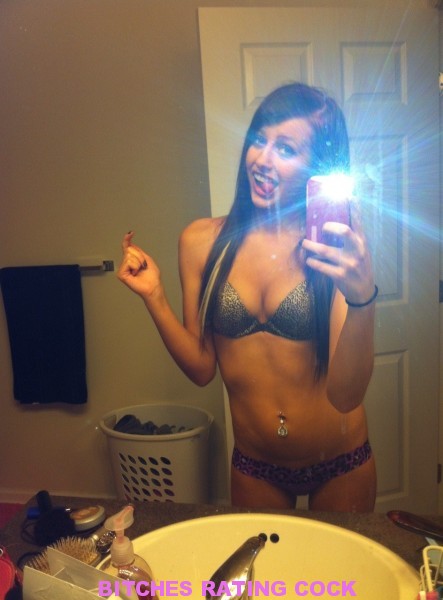 Kayla's Cock Review:
Wow babe…you've got a sexy rod here!! But you already know that don't you?
The head of your cock is as good a place as any to start my rate…right?? I have to say…it really does look amazing. The mushroom head has me horny as fuck…wanting to suck it…and fuck it and the color is driving me all kinds of wild.
Your shaft is thick and I love that its not smooth. Ridges feel ao good sliding in and out of my pussy…it gives me chills and makes my pussy wet thinking about it. Most guys are boring in that sense but your cock is far from that!! Veins have always been a turn on for me as well…and You've got those here too…yummy!
Length wise…I would have you say you're a little above avaverage. You surely don't ever have to wonder if you're long enough cause baby…I guarantee you any woman would love to get your cock inside them!! You're not so long that it hurts…but long enough to hit every spot and then some.
3/5
kay
---
>>>> SUBMIT YOUR DICK FOR 5 BITCHES TO REVIEW! <<<<
Keep It Private or Choose To Get Posted…
Email your Dick, Pussy, Girl, or Cumshot to Us!
---