When I look at this impeccable tool, all I can think about is the pure satisfaction that comes from it! I envy the lucky pussies who have experienced this magic stick! This prick is a work of art from the bottom up. Starting at the bottom, I can only imagine the perfectly smooth sack attached to this wide monster! A smooth sack I'd love to suck on! A sack I'd love to feel spanking my clit from behind while the rest dominates my womanhood! The high rise on this foundation is so near perfection, it would be likely to make an architect cream their pants! It is a work of art. This perfect popsicle is most definitely a pounding I would love to endure! Feeling every bit of that velvet gliding against my slippery hole. I love that this torpedo has girth! A fat cock is a sure sign of a guaranteed orgasm!  And the slight knot just below the head is sure to rub my g-spot like waxing a car! Don't even get me started on this sexy head! The head on this cock is made for only the down right nasty freaks! It is a head that will make you cum in a New York second! Make you scream like a mad woman! Make you climb backwards up a wall! This is a head made for my lips. Worthy of every drop of juice. I would love nothing more than to bend over for this pussy tamer! This wide prick looks awfully tastey… And I would love a taste! Over all, I would have to say this one would be a keeper!
Rate: 4/5
Liv
---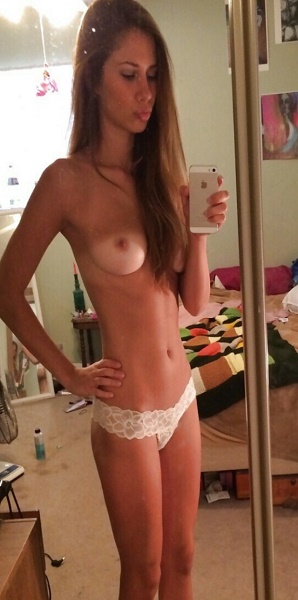 Katie's Cock Review:
This is a dong of experience! Full, fulfilling, aged like a fine wine. And I am only left to assume that the ride on this cock is everything a woman could ever wish for! This may not be the exact length that I, personally, would prefer, but the width definitely make up for that. At first glance, I notice the pubic hair, it's a little much for my taste, but I can't domain as I wouldn't mind the extra stimulation against my clit. Looking at the head, it makes my lady parts tingle. As it is plump, sure to make for a great gspot massage. I love the color of this head, it adds character. Makes it more inviting. I like that there is a little extra foreskin. It would help to add a little length to the bump and grind time by decreasing the stimulation, but adding to the build up! The shaft, like I said before, us quite as long as if like, but is capable of getting the job done with the width. It makes me yearn for an internal groping. From the angle of the picture,  I can not see the balls. (Sure wish I could) But I am almost 100% sure that the balls that hold up that cock are of no disappointment. If I could give this cock a little revamp, I would trim the pubic hair down a little, as it only adds to the length and helps it to look more appealing. I would also pull back the foreskin for pictures to show the complete head. But in closing, this is a hidden gem screaming to be found.
Rate:3.5/5
kate
---
>>>> SUBMIT YOUR DICK FOR 5 BITCHES TO REVIEW! <<<<
Keep It Private or Choose To Get Posted…
Email your Dick, Pussy, Girl, or Cumshot to Us!
---